Presidents Return for Sesquicentennial Celebration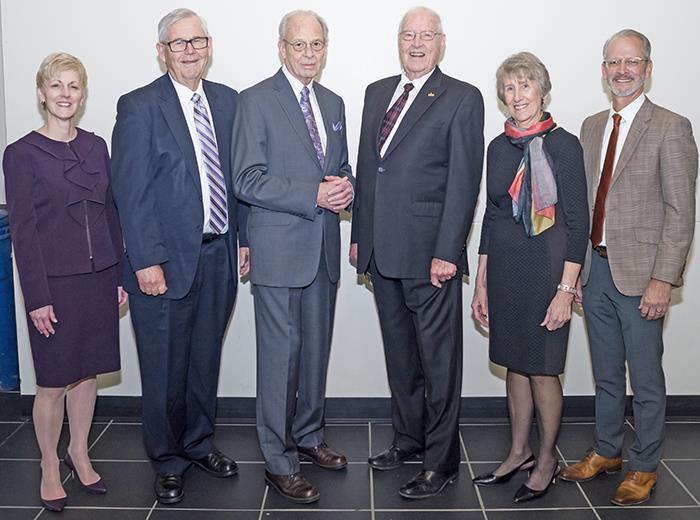 Five of the University's six living former presidents returned to Kirksville April 13-14 to participate in the Sesquicentennial Celebration as part of the Truman State University Foundation Banquet weekend. The annual event honors donors and the significant impact they have on Truman. Pictured from left to right: Sue Thomas, Darrell Krueger, Robert Dager, Jack Magruder, Barbara Dixon and Troy Paino.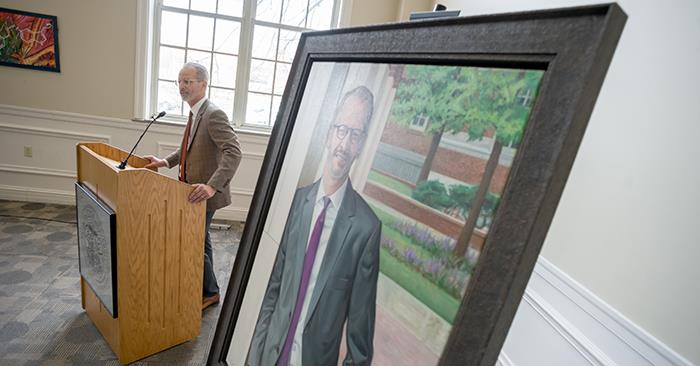 Former president Troy Paino speaks during the unveiling of his University portrait. The ceremony took place April 14 in the Student Union Building Hub. The painting is now on display with the other presidential portraits on the third floor of Pickler Memorial Library.