Percussion Ensemble to Perform in Spring Concert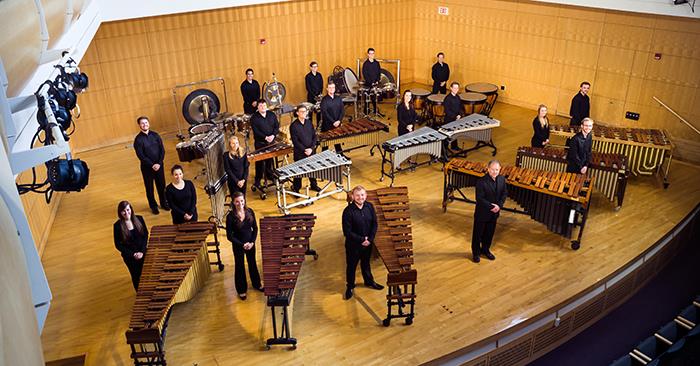 The concert percussion ensemble will perform their spring concert at 8 p.m. April 16 in Ophelia Parrish Performance Hall.
The ensemble is directed by Michael Bump, professor of music and director of percussion studies, and comprised of 15 percussionists, including music majors, minors and non-majors. Conner Viets, a senior music performance major, will be featured as a guest soloist. He is the recipient of the 2017 Michael Hooley Memorial Percussion Award.
Other works on the program include John Cage's, "Third Construction." Composed in 1941, Cage's percussion quartet was considered on the cutting edge of avant garde composition, utilizing any manner of found object sound sources. The ensemble will also be performing the U.S. premiere of Rudwiger Pawassar's "yeh gangga" for marimba quartet.
Sponsored by the Department of Music, admission for the performance is free. For more information, contact Bump at 660.785.4052,
mbump@truman.edu
.