Honor Society Inducts 86 New Members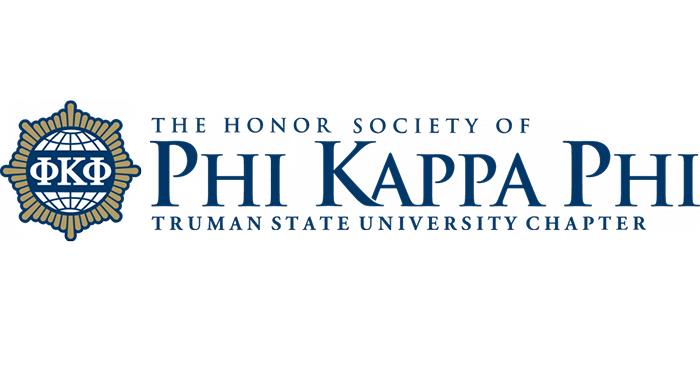 Phi Kappa Phi inducted 86 students, staff and faculty into membership March 25.
The honor society is limited to the top 7.5 percent of juniors, top 10 percent of seniors and outstanding graduate students. A small number of exceptional staff and faculty are also invited each year. The induction ceremony featured a piano performance by Kaylee Hershberger and a keynote presentation from Janet Gooch, provost and executive vice president for academic affairs.
This year's new members include Alexia Adeshakin, Katherine Andrews, Jacque Bischoff, Grace Bodman, Grace Brewer, Lillian Brink, Kaley Burroughs, Kayla Carroll-Seuferling, Jonas Chang, Jacob James Colangelo, Chaney Cooper, Kyra Cooper, John Crane, Tess Cummings, Amanda Decker, Sarah DeWolf, Rachel Duzan, Lois Easley, Elijah Farrales, Rebecca Fazio, Shari Fieser, Madeline Fitzgerald, Céline Fuchs, Alex Garber, Allie Gentry, Sonia Giannotti, Carolyn Gillette, Lisa Goran, James Harmon, Christian Hatala, Sydney Hawkins, Jacob Higginson, Chance Hill, Jacob Holke, Elizabeth Hosler, Joseph Hubble, Michaela Hylen, Justin Jarvis, Ryan Jeschke, Morgan Johns, Christian King, John Kusmec, Ashlei Lagle, Sarah Larson, Kelsey Lieberman, Yu Xuan Lin, Kathryn Maag, Samuel Mainieri, Taylor Manes, Melinda Mathews, Ashleigh McDonald, Scott McEachern, Gordon McPherson, Adam Miesner, Joseph Milliano, Michaela Mooney, Anne Morgan, Mitchell Nichols, Anne Njoku, Nicole Orf, Jessica Peterein, Stephen Plassmeyer, Nicolas Poindexter, Sebastian Quesada, Evan Reeves, Julia Ritsema, Noah Rogers, Elizabeth Runyon, Cassandra Schimpf, Karie Schmitz, Ryan Schwab, Jordan Shroyer, Noah Smentkowski, Benjamin Smythe, Evyn Spencer, Marilise Stamps, Emiline Sundman, Kyle Trojahn, Allyson Uhles, Michael Varner, Jonathan Vieker, Conner Viets, Elizabeth Westhoff, Margaret Wilcox, Joel Wilper and Elizabeth Wilson.
Established in 1897, Phi Kappa Phi is the oldest and largest national honor society which recognizes and encourages superior scholarship in all of the academic disciplines. The chapter at Truman was chartered in 1991. For more information on Phi Kappa Phi, visit
pkp.truman.edu
.