Athletic Honor Fraternity Inducts 85 New Members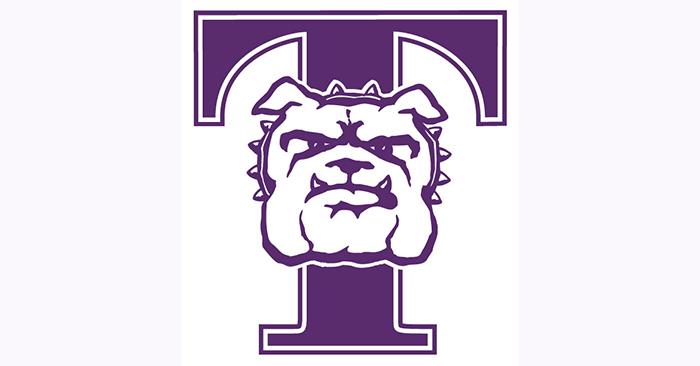 Eighty-five student-athletes were recently inducted into Chi Alpha Sigma, National College Athletic Honor Society (NCAHS).
Chi Alpha Sigma is a not-for-profit honor society that honors those collegiate student-athletes who have excelled in both the classroom and in athletic competition. Chi Alpha Sigma recognizes college students who receive a varsity letter in their sport while maintaining a 3.4 or higher cumulative grade point average throughout their junior or senior years.
Chi Alpha Sigma designated a chapter of their fraternity at Truman in the fall of 2016. The 85 new inductees are part of Truman's second annual class. The full list of those inducted follows.
Baseball
Josh Abegg
Tanner Forck
Charlie Kreh
Nate Lukas
Matt Tometz
Brendan Trimble
Josh Woodmansee
Peter Young
Men's Basketball
Zach Fischer
Women's Basketball
Remy Davenport
Rachel Edmundson
Jamie Gleeson
Rachel Steinhoff
Football
Tanner Bandy
Jaden Barr
Caleb Bischoff
Arber Emroski
Taylor Kliethermes
Taylor Manes
Mitch Nichols
Drake Raftery
Brock Rohler
Andy Satulla
Kyle Spratt
Johnny Weidmaier
Kade Young
Women's Golf
Nicolle Barmettler
Stephanie Hulett
Brooke Kelley
Men's Soccer
Danny Alter
Josh Hall
Jory Knernschield
Austin Morgan
Ben Nivala
Tyler Nord
Jeremy Rehagen
Women's Soccer
Erica Atnip
Sam Bibee
Erin Chynoweth
Delaney Kooken
Isabel Kurzban
Katie Mattingly
Kailey Micek
Laura Ney
Caity Schmitt
Softball
Riley Cook
Lauren Dale
Jamie Fowle
Morgan McMahan
Michaela Mooney
Ashley Murphy
Kadie Orenstein
Christa Reisinger
Sydney Scherzinger
Nicolette Simpson
Men's Swimming
Riley Brown
Jeff Cavanaugh
Caleb Kruse
Derek Mielke
Ben Sherman
JT Thayer
Women's Swimming
Shannon Dague
Jamie Fitzpatrick
Grace Fodor
Laney Klar
Libby Opfer
Jasmine Roghair
Nikki Sisson
Men's Tennis
Paul Province
Women's Tennis
Lindsey Schlichting
Cross Country, Track & Field
Connor Allen
Elijah Farrales
Michael Grasing
Mitch Henderson
Nolan Orf
Ben Wingo
Taylor Burlis
Marissa Gress
Heather Hughes
Michaela Hylen
Hannah Oberdiek
Cassidy Smestad
Volleyball
Natalie Brimeyer
Savvy Hughes
Wrestling
Luke Komotos