South Africa Study Abroad Class Offered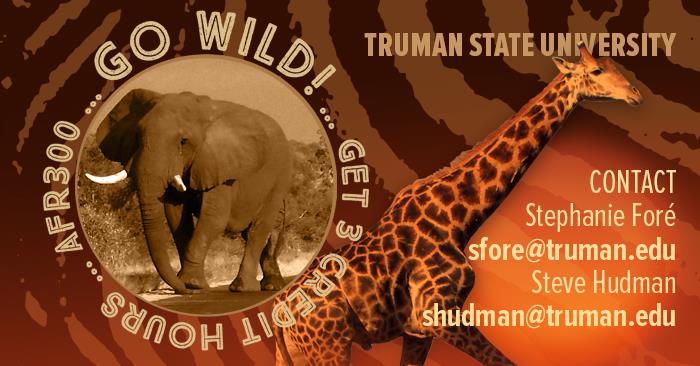 A South African study abroad class – AFR 300 Conservation and Management of African Mammals – is scheduled for the May 2019 interim.
Led by Stephanie Foré, this course is open to all majors who are adventurous, passionate about wildlife and want to experience conservation in action. Students will receive specialized training in live, wild game capture while working with Parawild in Limpopo Provenience, South Africa. The course will also include a tour of Kruger National Park, one of the largest wildlife reserves in Africa.
For more information, contact
Foré
and visit the course's
study abroad page
. An informational meeting will take place from 3:30-4:20 p.m. Jan. 28 in Magruder Hall 2078.