Forensics Continues Early Season Success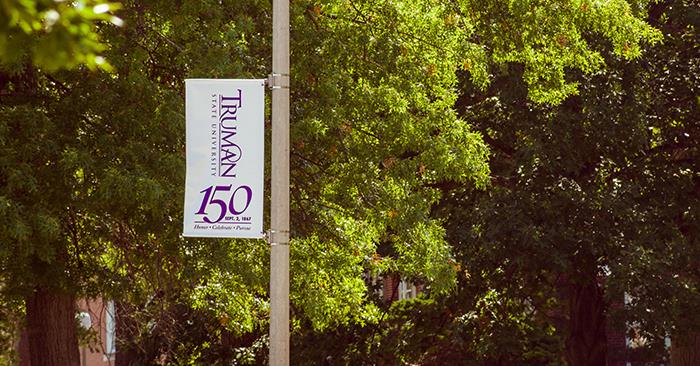 Truman's forensic union (speech and debate team) continued its successful early season competition at the Bob R. Derryberry Memorial tournament, hosted Oct. 6-7 by Southwest Baptist University. The team brought home multiple awards, including five new national qualifications.
In individual events speech, first-year Courtney Kopp placed sixth in dramatic interpretation. Audrey Baker, another first-year, placed fifth in the same category. First-year Maguire Radosevic placed fifth in extemporaneous speaking. Sophomore Austin Sopko advanced to finals of impromptu speaking and placed fifth. Sopko and Baker also competed in duo interpretation together, where they placed third. Each of these placings represents a national qualification to the National Forensic Association tournament in April.
In addition to his success in speech, Radosevic advanced to the quarterfinal round of novice Lincoln-Douglas debate. He was also recognized as the third-best speaker in novice debate at the tournament.
Truman forensics next turns its sights on the Missouri Mule and Dale Carnegie Invitational, Oct. 21-22, hosted by the University of Central Missouri.
Participation in the forensics program is open to any Truman student in good standing, regardless of prior speech and debate experience. For more information on how to get involved, visit
forensics.truman.edu
or contact
Christopher Outzen
, director of individual events, or
Craig Hennigan
, assistant director of forensics.