Celebrating 150: The SUB Turns 50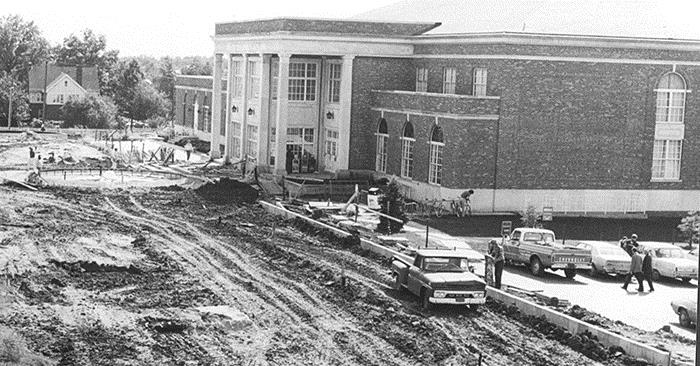 The Student Union Building was originally completed Oct. 20, 1967 with the intent of bringing the University community together by providing facilities where student-based activities could take place. While it has continued to maintain this distinct purpose through the years, the Student Union Building has also grown and expanded along with Truman to fulfill emerging student needs.
Although the exterior has remained mostly the same, the inside of the Student Union Building has experienced many changes throughout the years. Major renovations in 1986, 1990, 1994, 2006 and 2016 have altered the layout and aesthetic of the interior of the building.
The 2006 renovation brought changes such as: the conversion of the Quiet Lounge to the HUB, including a new passenger elevator, staircase and seating; the addition of the south entrance on the first floor; the creation of the SUB Down Under venue; and restrooms on the main floor.
Other main modifications have included the expansion of the University Bookstore (1986), the renovation of the Snack Bar now known as the Mainstreet Market (1990), and removal of the bowling lanes on the lower level (1991).
Mainstreet Market was revamped during the latest renovation and now features Chick-fil-A, Slice of Life, Wholly Habaneros, Mein Bowl and Hissho Sushi.
For more on the history of the Student Union Building check out
trumanreview.truman.edu/article/a-union-of-past-and-present
.