Student to Bike Four Thousand Miles to Fight Cancer
Sang Bui, a computer science major from Vietnam, will spend 70 days this summer bicycling across America to support young adults who are fighting cancer.
The 4,000-mile journey will take Bui from Baltimore, Md., to Seattle, Wash., in an effort to raise money for the Ulman Cancer Fund. Through donations, his goal is to raise at least $4,500 by May 31, but funds will be accepted through the end of the ride, Aug. 12.
Bui was inspired to participate in cross-country bike ride after working through some difficult personal times in the last year and coming across stories of young cancer survivors.
"Those stories not only inspired, but also motivated me to challenge myself every day," Bui said. "That is why I want to reach out my hands to the young adults affected by cancer."
Details about
Bui's ride
, as well as the
Ulman Cancer Fund
and information on how to make a
donation
, can all be found online.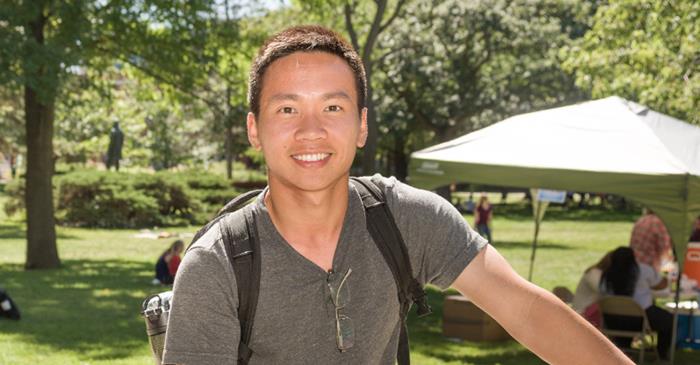 Sang Bui