Circle K International Chapter Members Help to Collect Money for Parkinson's Disease Research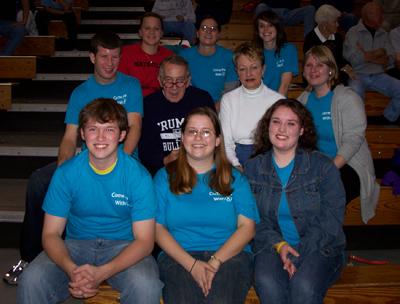 Pictured front row, left to right: Phil Raine, Liz Raine and Kristy Coons. Middle row, left to right: Cole Thomas, Bill Cable, Dianthe Cable and Sara Bozeman. Back row, left to right: Kelsey Vaughn, Ellen Winfrey and Carrie Palombo.

Members of Truman's chapter of Circle K International helped collect more than $1,000 for Parkinson's Disease research at the 2nd Annual Bill Cable Purple and White Charity Basketball game, Oct. 28. The event took place in honor of former Truman Sports Information Director Bill Cable.