Community Partner Award Honors LIFE Ability Center
This year's Community Partner of the Year award went to the LIFE Ability Center during the appreciation luncheon, Oct. 18.
The LIFE Center, which teaches valuable life skills to individuals with developmental disabilities, was nominated by eight different Truman organizations. The center is operated by the Adair County SB40 Developmental Disability Board and has been serving the community since 2009.
Other nominees included Nancy Price-Manor Care, Kirksville's Habitat for Humanity, Head Start, the "I Think I Can" Foundation, the Kirksville Parks Department and the Thompson Campus Center.
The Community Partner of the Year award is given by the SERVE Center to an outstanding community member or agency that has worked closely with the University to promote public scholarship amongst Truman students. For more information on the Community Partner Award, visit
serve.truman.edu/community-partner-award-nomination
.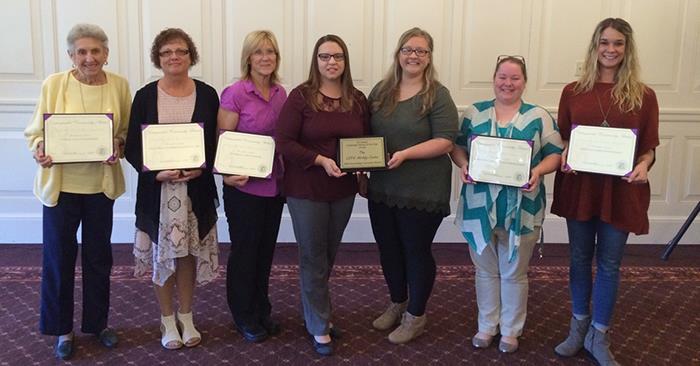 Nominees for the Community Partner of the Year Award take a picture together during the appreciation luncheon Oct. 18. LIFE Ability Center was the recipient of this year's award.