Templeton Appointed to the Truman Board of Governors
Brooks Templeton of Kirksville was appointed as the student representative to the Truman Board of Governors by Gov. Jay Nixon March 14 and confirmed by the Missouri Senate April 14.
Templeton is a freshman communication major. In addition to his academics, he works for the school's social media department, shooting, editing and conducting interviews for University videos. At Kirksville High School, he was track and field all-state and academic all-state. Templeton was appointed to replace Kelly Kochanski for a term ending Jan. 1, 2018.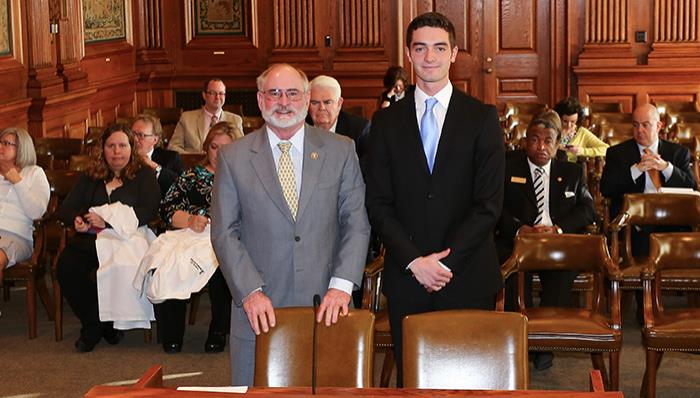 Brooks Templeton stands with Sen. Brian Munzlinger at his Gubernatorial Appointments Committee hearing in Jefferson City, Mo.