Bentele/Mallincrodt Executive-in-Residence Program Features Mark Barner
Mark Barner will serve as the Bentele/Mallinckrodt Executive-in-Residence. He will give a campus-wide talk at 3:30 p.m. April 4 in Violette Hall 1000. The presentation, entitled "There Are No Limits," is free and open to the public.
Barner serves in a dual role as senior vice president and chief information officer (CIO) for Ascension and as the chief executive officer of Ascension Information Services (AIS), a subsidiary of Ascension. AIS provides information technology services across Ascension and its other subsidiary organizations. Barner's duties include management of IT operations, strategy, project execution and service delivery.
Prior to joining Ascension, Barner was employed by EDS, where he was responsible for state and local government contracts. He has also served as regional vice president for an internet consulting company and as an executive for Dell in the health care area.
Barner, who holds a Bachelor of Science degree from Truman, is a graduate of the Ascension Executive Formation program and is active in the College of Healthcare Information Management Executives (CHIME) and Healthcare Information and Management Systems Society (HIMSS). In October 2014, He was selected as one of Computerworld's Premier 100 IT Leaders for 2015. He also appeared, for the third year in a row, on Becker's Hospital Review's list of "100 Hospital and Health System CIOs to Know" in February 2015.
The IMCERA Group (Mallinckrodt) endowed the Raymond F. Bentele/Mallinckrodt Executive-in-Residence Program in 1993. The program brings top-level executives to Truman to share their experiences and perspectives with students and faculty.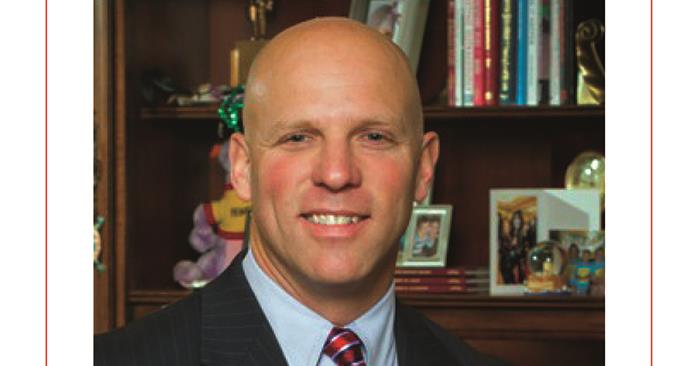 Mark Barner