Blakely Named New Director of Disability Services
Michelle Blakely has been selected as the director of Disability Services.
Blakely has a Ph.D. in social and behavioral sciences and a M.Ed. in counseling from Auburn University. She graduated summa cum laude with Psychology Departmental honors from the University of South Alabama, and she is a National Certified Counselor. Blakely is an active scholar who continues to publish on a variety of subjects including her latest article, out this month in The Consultant Pharmacist, which deals with helping health care professionals form stronger partnerships with their patients.
Before arriving at Truman, Blakely was an assistant professor of social and administrative sciences at the University of Connecticut, School of Pharmacy. While at UConn, her fields of specialization included social and behavioral sciences, communications and patient health care. She is also an affiliate with the University of Connecticut's Center for Health, Intervention and Prevention. This interdisciplinary center is designed specifically to help individuals achieve their maximum potential with regard to their physical and mental abilities.
In her new role at Truman, Blakely will provide and coordinate services that help students maximize their educational potential to ensure that they have the opportunity to participate in all aspects of the Truman experience. Before accepting this position, Blakely served as Truman's student education and support coordinator in the Dean of Student Affairs Office.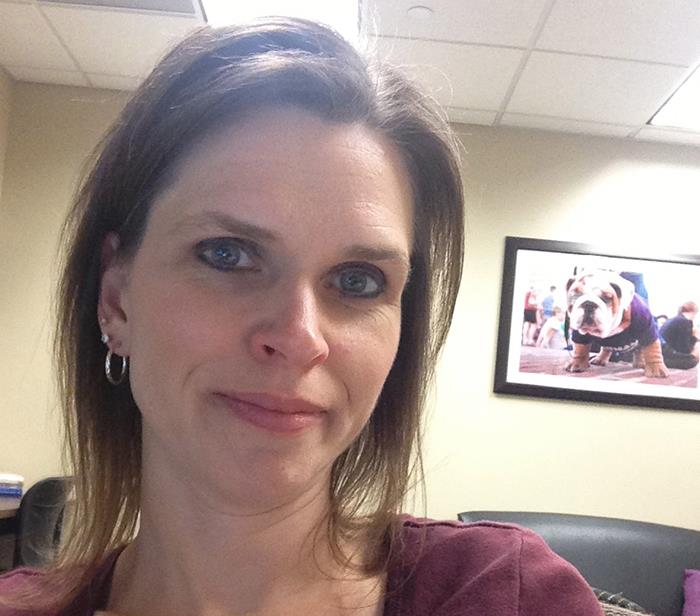 Michelle Blakely