Pie Fight Combats Hunger in Central and Northeast Missouri
The Center for Student Involvement, the SERVE Center and Greek Life Office hosted their first-ever shaving cream pie fight Oct. 2 to assist the Food Bank for Central and Northeast Missouri.
Joe Gebhart, Greek Life intern and chair of the event, felt it was overall a success.
"We raised a barrel and a half of nonperishable food items and $327," Gebhart said. "One dollar is utilized to distribute 15 pounds at the food bank, so over 4,000 pounds of food will be available to help alleviate hunger."
An aspect of the event was attempting to break the record of having the largest shaving cream pie fight. Although the record was not broken, Gebhart thinks it is very possible to repeat the event. He says that once the event has more name recognition and participation, the record could definitely be attempted again.
Students, faculty, staff and community members came out to the event, and participants left covered in shaving cream, all in support of a greater good.
This was a unique fundraising event, spearheaded by one student's creativity, that will now help serve and feed those in need.
"The event wouldn't have happened without the help and mentoring of professional staff and student workers at the Center for Student Involvement," Gebhart said. "It was a priceless experience in learning how to take a unique idea and execute it through the follow through."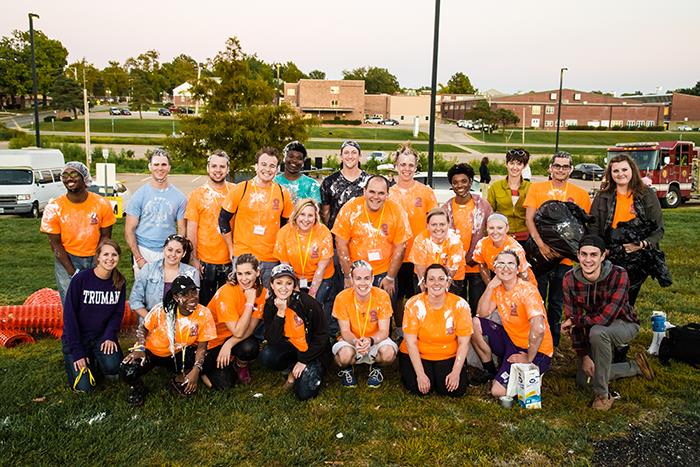 Volunteers and the Center for Student Involvement staff