Student Research Conference Reminder
A day of Universitywide celebration of undergraduate and graduate research, scholarship and creative achievement.
Check out the Student Research Program At-A-Glance inside this issue of the
Truman Today
.
19th Annual Student Research Conference
April 20
Registration Begins at 7:30 a.m.
Daytime classes are canceled.
For a complete schedule of presentations and discussions, see
http://src.truman.edu
.
Plenary Address
April 20
11 a.m.
VH 1000
Naomi Shihab Nye
, acclaimed poet, essayist and teacher
Lecture, poetry reading, question and answer session and book signing.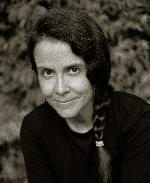 Naomi Shihab Nye
Book Signing
11 a.m.-noon
VH 1000
Sponsored by the Truman State University Bookstore
Nye's works will be available in the Bookstore before the event and on the day of the book signing.
For more information, contact Steve Pennington, Truman Bookstore manager, at 785.4211.