Sigma Sigma Sigma Celebrates Centennial
Members of Truman's chapter of Sigma Sigma Sigma celebrated their organization's centennial April 18 with more than 200 active members and alumnae.
The organization received a Plaque of Distinction for its 100th year as a chapter from the Sigma Sigma Sigma national headquarters, presented to Nicole Libbert, Truman's chapter president.
In attendance at the celebration to deliver the award were Kaye Schendel, national president; national vice presidents Elizabeth Hoffert, Allison Swick-Duttine and Natalie Averette; Marcia Cutter, executive director; Morgan Kaplan, assistant director of chapter services; and regional consultants Kellie Ourada and Erica Doane.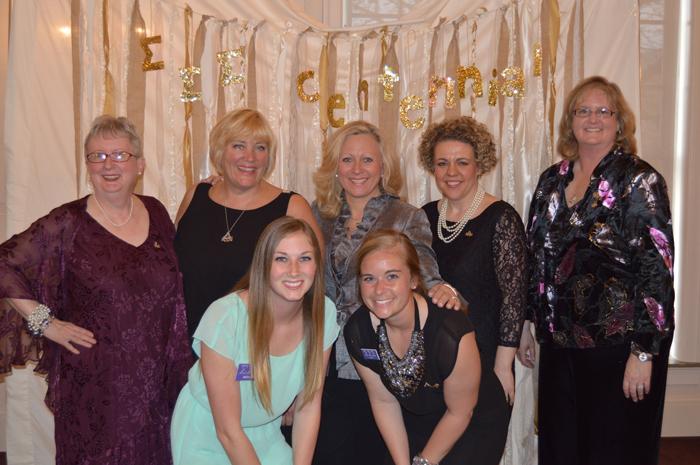 Members of Sigma Sigma Sigma celebrate the chapter's 100th anniversary on Truman's campus. Pictured, front row, left to right: Nicole Libbert and Kelsey Porter. Back row, left to right: Liz Hoffert, Kaye Schendel, Natalie Averette, Allison Swick-Duttine and Marcia Cutter.