Hirsch Earns Excellence in Education Award
Jerry Hirsch, professor of history, received the 2015 Governor's Award for Excellence in Education from Gov. Jay Nixon, April 7 in Jefferson City.
Hirsch was one of the 15 outstanding faculty members, each representing a Missouri college or university, to be recognized at a luncheon hosted by the Council on Public Higher Education for their commitment to excellent education for Missouri citizens.
Hirsch began his career at Truman in 1989. He received his bachelor's degree from Antioch College and both his master's and doctorate degrees from the University of North Carolina at Chapel Hill. He is a member of the American Folklore Society, the Organization of American Historians, the American Historical Society, the Southern Historical Association and the Society for Disability Studies.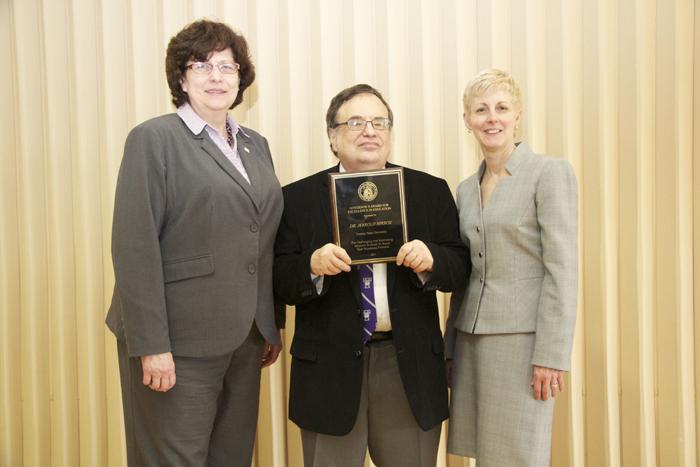 Jerry Hirsch accepts the Governor's Award for Excellence in Education at a ceremony in Jefferson City, Mo., April 7. Hirsch was accompanied by Elizabeth Clark, dean of the School of Social and Cultural Studies, left, and Sue Thomas, executive vice president for academic affairs and provost.