Summer Programs Allows Students to Study in England
Edge Hill University is offering a one-month summer program where students can earn six credit hours while living and learning at one of England's top universities.
The program runs from June 15 to July 13, and allows for students to study two areas of British culture while experiencing it first hand through excursions and weekend trips.
For more information about this or other study abroad opportunities contact
Truman's Study Abroad Office
.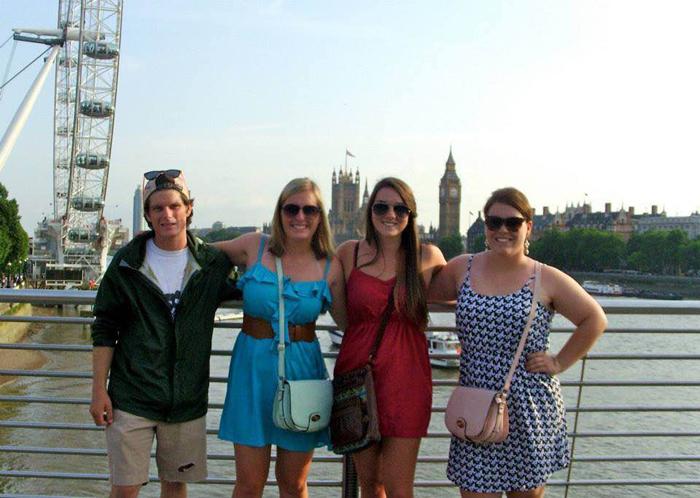 From left to right, Truman students Conner Katsev, Becca Rockamann, Emily Dalton and Rachael Rockamann on their summer study abroad in England.