Community Service Efforts Land Truman on Honor Roll
Truman has been awarded a place on the 2014 President's Higher Education Community Service Honor Roll, a national award recognizing the dedication of the school's students, faculty and staff to service, service-learning and civic engagement.
This award recognizes institutions of higher education that support exemplary community service programs and raise the visibility of effective practices in campus community partnerships.
For more information about how Truman received this award, contact the
SERVE Center
. For more information on the awards, visit the
Corporation for National & Community Service website
.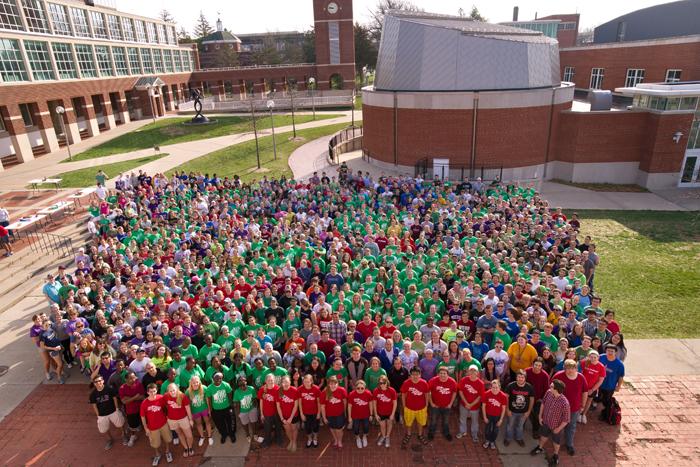 Truman students preparing for the Big Event.