Honor Society Donates Books to Library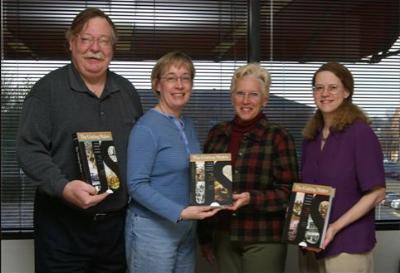 Officers of Phi Kappa Phi present donated books to Adair County Library Director Glenda Hunt. (Pictured from left to right): Patrick Lecaque, Wynne Wilbur, Glenda Hunt and Jennifer Jesse.

Officers of the Truman chapter of Phi Kappa Phi National Honor Society recently donated a set of reference books titled "The Uniting States" to the Adair County Public Library. This marks the ninth year for the book donation project and the group hopes to continue it as an annual event to support the local community.