Guest Musician to Perform with Students
The public will have the unique opportunity to observe four Truman music students work and perform with globally recognized clarinet composer Eric Mandat at 5:30 p.m. Oct. 9 in Ophelia Parrish Performance Hall.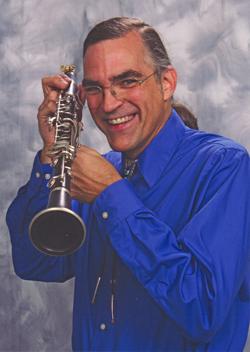 Eric Mandat


Mandat is known for his groundbreaking contributions to contemporary clarinet music. He has premiered his works at international conferences in Chicago, Stockholm, Tokyo and Vancouver and has been featured as a soloist with the Latvian National Chamber Orchestra, the Chicago Chamber Orchestra and the Cleveland Chamber Symphony. Mandat is a member of the Chicago Symphony's "MusicNOW" ensemble and the Tone Road Ramblers, an eclectic sextet specializing in improvisation and experimental music.
As a composer, Mandat focuses on solo and chamber works for clarinet. His compositions utilize extended techniques within a framework largely influenced by jazz and traditional music of non-Western cultures. He is a recipient of the 2000, 2005 and 2009 Illinois Arts Council Artist Fellowship Awards for composition.
The performance is open and free to all those interested in attending.