Judicial Archives Project Interns Visit State Archives in Jeff City
Truman students
Bryce Lewin
,
Lucah McCullough
,
Austin Newton
and
Mary Wilkinson
visited the Missouri State Archives in Jefferson City, Missouri, Nov. 4. This field trip is part of the Judicial Archives Project internship they are completing this semester under the supervision of Mary McIntosh, local records field archivist, and
Jason McDonald
,
assistant professor of history
.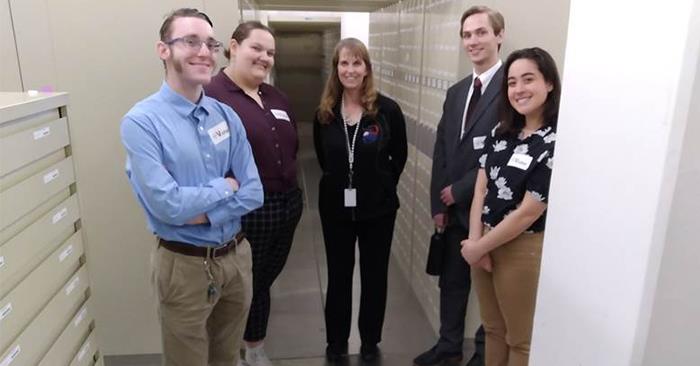 Pictured left to right: Bryce Lewin, Lucah McCullough, Mary McIntosh, Austin Newton and Mary Wilkinson in the microfilm storage room.