TMN Website Wins Fifth Place in National Best of Show Awards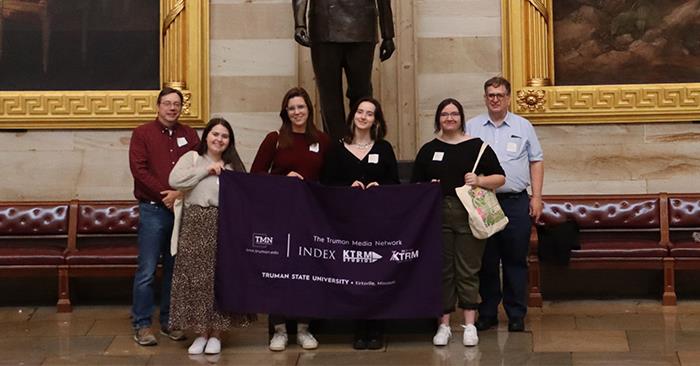 In the Associated Collegiate Press Best of Show Awards, Truman Media Network placed fifth for Best Website among four-year universities with 15,000 or less students.
"I am very grateful to our staff for creating a website that can place so highly in a large division," said Genevieve Tlustos, Index editor-in-chief. "Many people, especially our digital director, have worked to make this website a great resource that includes all three outlets, and I'm glad that effort is being recognized."
The awards ceremony took place at the conclusion of MediaFest 22 in Washington, D.C. Two media advisers and two members each from both the Index and KTRM-FM attended the conference.
"The honor of being named one of the top student media websites in the country is the result of a lot of hard work and dedication by the staff," said Don Krause, Index and TMN website adviser. "It is always rewarding to be recognized by others for that hard work."
The conference featured training sessions on multiple aspects of student media, from legal issues to social media. In addition to the sessions, multiple journalists, including Bob Woodward and Carl Bernstein, spoke at the conference.
TMN website can be viewed at
tmn.truman.edu
.