Students Eligible to Win $10,000 with Gould Scholastic Award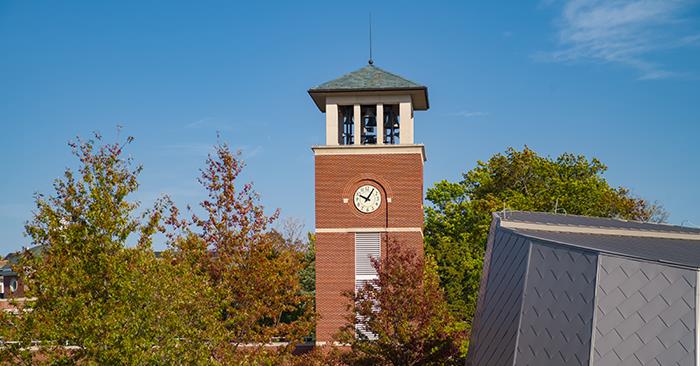 Junior and senior students could win up to $250 from Truman, and $10,000 nationally, through the Robert L. Gould Scholastic Award competition.
SS&C, a financial technology company, sponsors the annual Robert L. Gould Scholastic Award to recognize outstanding university students who produce academic papers on topics related to investment management strategies, theories and trends.
The concept for this year is related to investment advice and portfolio construction. As part of their research, participating students are encouraged to interview peers and provide insights on trends found through those discussions. Questions may include, but are not limited to the following:
As we continue to explore technology in our everyday lives, how do you see technology changing the interactions we have and the types of interactions as it relates to investing?
As technology is explored in everyday lives, how could gamification impact or encourage appropriate investing behaviors and what are the real or potential positive and negative consequences of using gamification in this environment?
Given the advancements in technology, how is or will investment advice and portfolio construction change in the next 3, 5 and 10 years?
As a consumer of that future state, what are your expectations surrounding engagement with those financial products and the brands that manufacture them?
In addition to the national award, the University will offer cash prizes to the top three papers from Truman students. Locally, first place will earn $250, second place will receive $150 and third place will get $100. All three will be submitted to the SS&C for the national competition.
Papers should be submitted to Chuck Boughton, instructor in business administration, at
boughton@truman.edu
. Polished drafts are due by Dec. 9 with final paper submission due Jan. 15. Submissions should be in Word format only. Local awards will be announced after the Jan. 31 submission to the Gould judges. For more information email
boughton@truman.edu
.
SS&C is a global provider of investment and financial services and software for the financial services and health care industries. Named to Fortune 1,000 list as top U.S. company based on revenue, SS&C is headquartered in Windsor, Connecticut, and has 25,000+ employees in more than 100 offices in 40 countries. Some 20,000 financial services and health care organizations, from the world's largest institutions to local firms, manage and account for their investments using SS&C's products and services.
In 2018, SS&C acquired DST Systems, Inc., which was founded and headquartered in Kansas City, Missouri. Gould was president of DST from 1984 until his death in 1987. He had a distinguished career in the financial services industry and was known for his creative and results-oriented style. Prior to joining DST, Gould was president of Fidelity's Service Company in Boston.