Women's Basketball Recognized for Classroom Success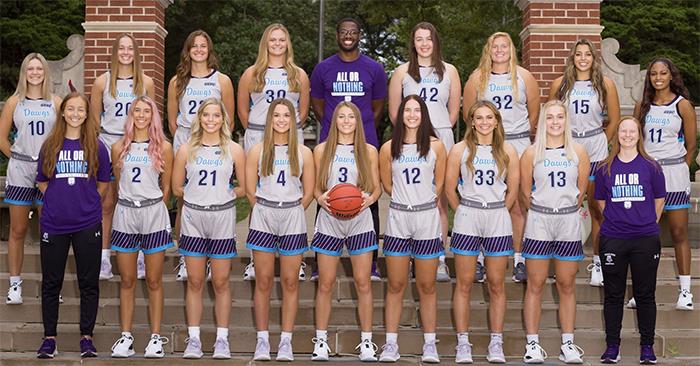 The women's basketball team was named as a special mention to the Division II annual Academic Top 25 list compiled by the Women's Basketball Coaches Association.
The squad posted a 3.637 grade point average, which sat just outside the top 25 of Division II schools on the list.
The
WBCA Academic Top 25
recognizes NCAA Division I, II and III, NAIA and two-year college women's basketball teams across the nation that carry the highest combined GPAs inclusive of all student-athletes on their rosters for the entire season. The 2021-22 season is the 27th in which the WBCA has compiled the honor rolls.
This year's release also marks the first year in which all teams which qualified for the top 25 rankings with the minimum 3.0 GPA also are recognized for their academic accomplishment.