Track and Field Teams Earn Academic Awards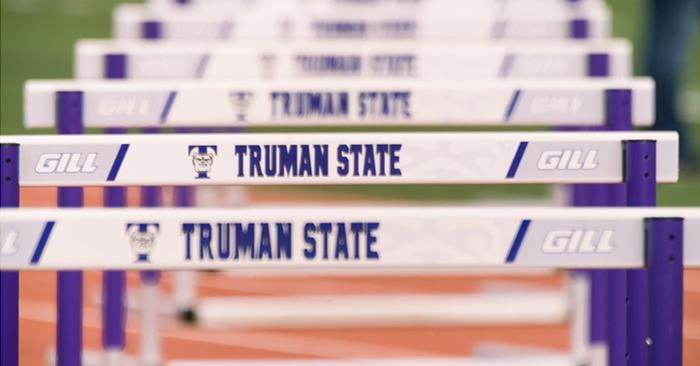 Truman track and field teams have been included among the All-Academic Teams as determined by the United States Track & Field/Cross Country Coaches Association.
Both men's and women's teams were recognized for having a team cumulative GPA above 3.0 on a 4.0 scale. The men's team was one of 100 men's programs in Division II to earn the distinction with a cumulative GPA of 3.50. They were one of seven teams nationally to post a 3.5 GPA or better. The women's team had a cumulative GPA of 3.67, which was the fifth-highest among all Division II schools and led all of the Great Lakes Valley Conference.
Brendan Baker, Bobby Campbell, Jacob Morris and Lea Moose achieved an NCAA qualifying mark during the indoor or outdoor season and as a group posted a 3.25 cumulative GPA.
Baker and Campbell both earned their NCAA indoor provisional mark in weight throw at the Mel Tieerdsma Classic, Dec. 4. Baker threw 18.59m and Campbell threw 18.95m. Morris garnered All-America honors in indoor weight throw and outdoor discus. Morris' mark in the discus of 56.96 was the third-longest in Division II this season and occurred at the Loper Twilight Meet, May 14. Moose earned her NCAA qualifying mark with a javelin throw of 43.39m at the Loper Twilight meet.