Last Day to Participate in Vaccine Incentive Program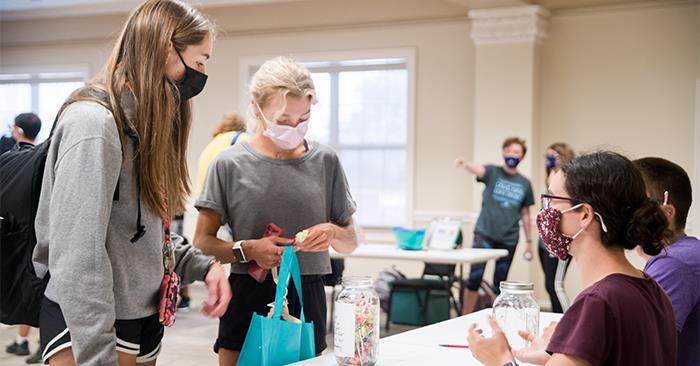 In an effort to increase vaccination rates, the University has implemented two incentive programs – one for student groups and another for employees.
Student clubs/organizations, athletic teams and residence halls are eligible to receive a cash award
for their group if 85% of the registered members have verified being vaccinated with the University. Cash awards are related to the size of the organization: groups with less than 10 members can earn $50; groups with 10-19 members can earn $100; groups with 20-29 members can earn $200; and groups with 30 or more total members can earn $300.
Club/organization official rosters will determine the total size of the group. Athletic teams will be based on official rosters. Residence halls will be based on student advisor groups.
While left to the discretion of the organization, the cash award may be used for things such as speakers, events, travel, organization purchases or philanthropic donations.
For employees, the incentive program includes the possibility of an additional two paid days off.
If the University reaches a vaccination rate of 75% among all employees, Nov. 23 will be awarded as a paid day off and offices will be closed. If a rate of 85% is achieved, Nov. 22 would also be awarded.
For
students
and
employees
to earn the incentive, vaccination verification must be provided by midnight, Nov. 1.