Communications Disorders to Host Graduate Student Open House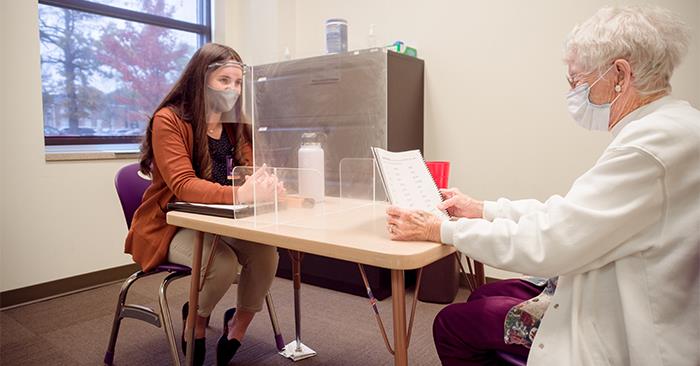 Communications Disorders (CMDS) Department is hosting a virtual and in-person open house for graduate students.
The virtual open house will take place 1:30-2:30 p.m. Nov. 12. Students who wish to attend will be sent links providing information concerning the CMDS program and a tour of the facilities that is located on the CMDS website. The in-person open house will take place at 1-3:30 p.m. Nov. 13 in Health Science 2203. Refreshments will be served. Students should RSVP to Connie Ikerd at
cikerd@truman.edu
.
All prospective students interested in pursuing a master's degree in communication disorders from Truman are invited to attend. Information regarding the CMDS graduate program, the profession, employment opportunities and funding for graduate school will be provided, along with the opportunity to meet faculty, alumni and students of the program.