Students Asked to Complete Survey for Summer Course Preferences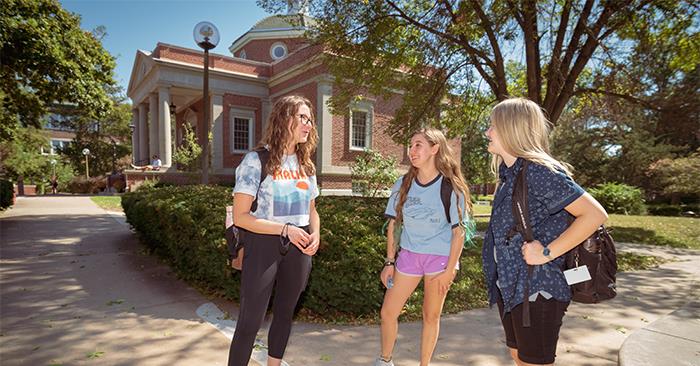 Through Oct. 31, students have the ability to provide input on summer and interim courses.
Academic Affairs is launching a survey designed to gather student feedback on the courses they need most for summer and interim terms in 2022. These sessions help students stay on track during break, add majors and minors, improve GPA, retain scholarships or focus attention on a challenging class. Since fewer courses are offered during the summer, student input is crucial.
"While we try to take student interests into account at all points in the year, the summer session represents one of the times where students can have an outsized influence on the schedule," Kevin Minch, associate provost, said. "Based on student answers we communicate recommendations to departments so they can optimally place their faculty for student needs."
This year's survey will offer students a wide range of delivery options such as asynchronous online, synchronous online, hybrid, and two new types: online-low residency and hyflex. An online-low residency course is primarily online, but might require students to come to campus to take proctored tests or exams or participate in other limited on-campus activity. Hyflex courses are offered by some faculty who give students flexibility in the modality they use. Such a course could allow for synchronous delivery, face-to-face instruction and asynchronous delivery to accommodate different student needs.
"These labels will not formally appear on the open course list until at least next fall, but students will be able to identify these courses by special notes when summer enrollment takes place in the spring," Minch said.
Students may complete the survey
here
by Oct. 31. The survey should take no more than 10 minutes to complete.