Multiple Approaches Help Stop COVID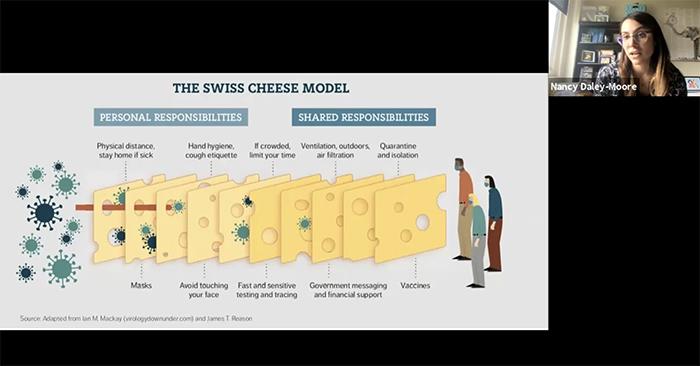 The Faculty Senate COVID-19 Working Group committee will again provide updates and analysis of cases and best practices as they relate to the campus community.
In their first video back, released Aug. 17, committee members Scott Alberts, Nancy Daley-Moore and Christine Harker discussed the coming school year. Masks will be required indoors, and the group encouraged everyone to take multiple steps to limit exposure to and spread of the virus on campus, including hand washing, meeting outdoors whenever possible and getting vaccinated.
The University will conduct vaccine clinics on campus at a time and date to be determined. Vaccines are also available at local pharmacies. COVID-19 tests will again be available at the Student Health Center as well as at local pharmacies.
Truman will continue to post relevant information about COVID-19 online at
truman.edu/coronavirus
, and the University dashboard available at
truman.edu/coronavirus/reporting
will resume posting information Aug. 24.