Student Government Congratulates Businesses on Safe Practices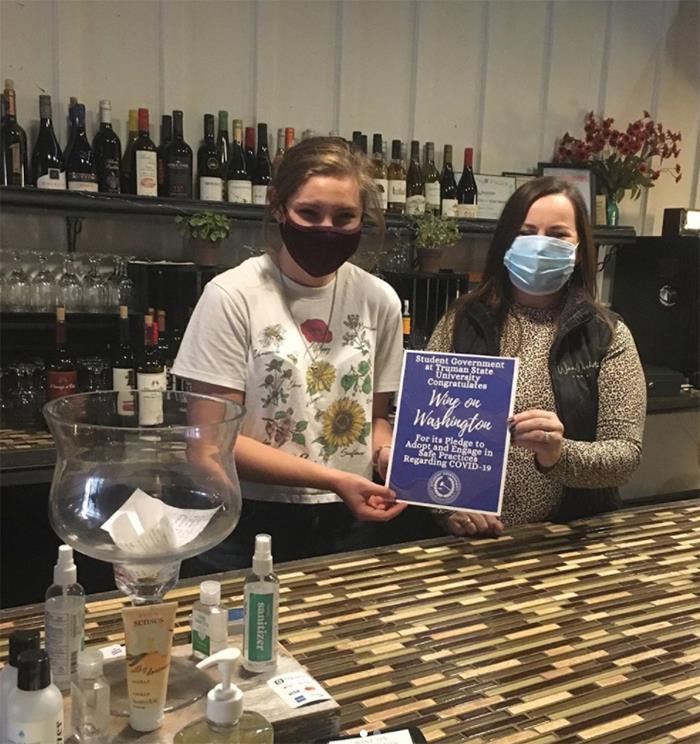 Katie Alexander, Student Government president, presents a certificate of appreciation to Donna Brown of Wine on Washington for their pledge to follow safe practices.
Student Government is participating in a new project to highlight businesses that have pledged to follow safe practices in regard to COVID-19. This week is Wine on Washington. Located on the south side of the square in downtown Kirksville, Wine on Washington is Kirksville's first official wine bar. It offers free WiFi, and free coffee is available during wine bar hours for those who do not drink. The business hopes to open for coffee and study hours soon. Signs like the one below can be found at businesses Student Government has recognized for pledging to follow safe COVID-19 practices.