Theatre Students and Faculty Bring Home Honors from Festival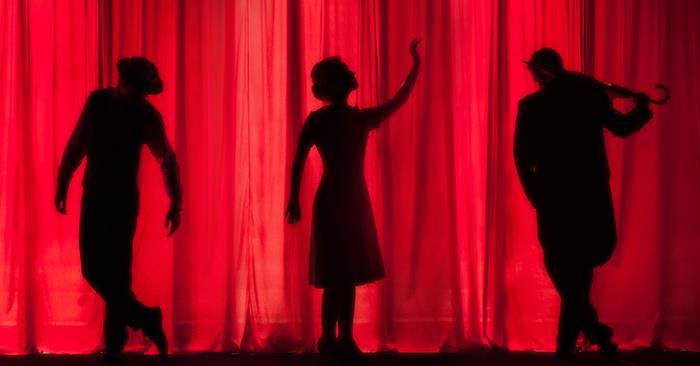 During the week of Jan. 19-25, 34 students and three theatre faculty members went to the Kennedy Center American College Theatre Festival, Region 5, in Sioux Falls, S.D.
Truman students participated in numerous short workshops, intensive week-long workshops, performances and competitions during the week and walked away with a number of honors.
The festival began with a ceremony honoring regional programs for their work during 2019. Assistant professor David Charles Goyette received a commendation for "Revisioning the Canon," with his direction of "Macbeth" last fall. The spring 2019 production of "Love and Information" received four commendations: professor Dana Smith for direction; Angel Lee for projection design; professor emeritus Ron Rybkowski for scenic and lighting design; and Evan Brooks for sound design. Theatre's production of "The Wolves" from February 2019 received three commendations: Rachel Seabaugh for scenic design; Natalie Cohen for dramaturgy; and Molly Garrison for lighting design.
Eight Truman students, nominated by regional respondents, competed in the Irene Ryan Acting Competition, a prestigious national scholarship program. Wyatt Hensel and his partner, Emma Haines, passed to the final round of the competition, a significant honor. Genesis Sanchez and her acting partner, Kameron Boucher, were selected for the semi-final round of the competition, as were Mandi Matteucci and her partner, Zac O'Keefe.
Four students entered their work in the Design / Tech / Management Expo, and Angel Lee received an honorable mention for her publicity materials generated for the production of "The Wolves." Truman Theatre was honored with an invitation to perform a scene from the fall production of "Macbeth" at the festival's Showcase of Invited Scenes. The scene featured was performed by Max Richards (Lady Macbeth) and Courtney Klein (Macbeth). Ten students – Faith Locke, Rhi Conry, Brynn Yarham, Zexy Zhang, Regan Boyd, Angel Lee, Jacob Baxley, Adam Brehob, Sam Bowman and Wyatt Hensel – participated in the Devised Works Showcase, which featured short pieces written by the students themselves, involving some organic movement techniques.
Savannah Scarbrough also performed her own work as part of the showcase coming out of the "Lift Our Voices" intensive workshop, for the creation of work that focuses on students' stories about LBGTQ+ and multicultural issues of identity. Faith Nagel was selected to perform with the Long Form Improvisation Intensive Workshop, and Courtney Kopp, Emma Haines and Savannah Scarbrough performed in the festival's drag show.