McNair Program Applications Open Through Oct. 1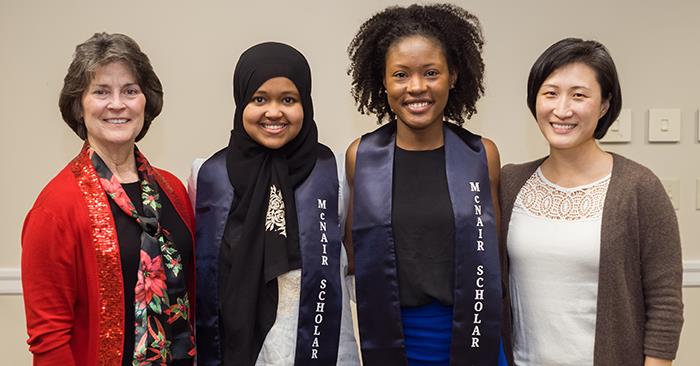 The McNair Program supports and prepares underrepresented students for graduate studies. Paid summer research internships, funds for graduate school visits and conferences, and seminars and academic counseling are just a few of the benefits the program has to offer.
Freshmen, sophomores and juniors are welcome to come for pizza and information about what the McNair Program can do for them.
McNair Information and Application Work Sessions in Adair House
Sept. 19
4:30-5:30 p.m.
Sept. 23
4:30-5:30 p.m.
For more information visit
mcnair.truman.edu
.