Truman, MACC Look to Strengthen Partnership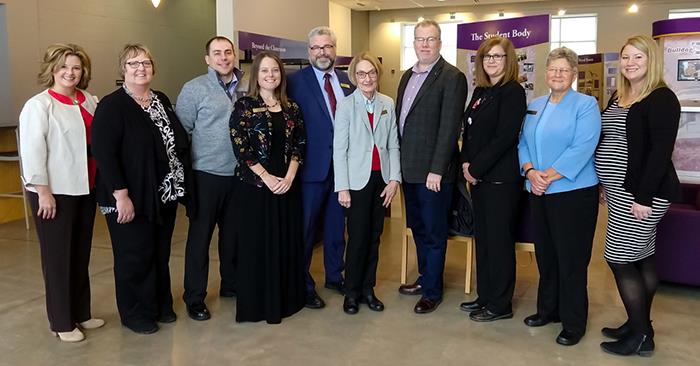 Representatives from MACC visited campus Dec. 6.

Administrators from Moberly Area Community visited campus, Dec. 6, to discuss expanding partnership initiatives with the University.
Truman and MACC developed the
TruMACC
dual admission program in 2016, a collaborative program that allows students to be admitted and attend both schools simultaneously. TruMACC students live in the Truman residence halls and take advantage of extracurricular and academic offerings extended to full-time Truman students.
President Sue Thomas and MACC President Jeff Lashley were joined by administrators from both schools for a valuable sharing of ideas and perspectives on what the institutions can do to provide innovative opportunities for students.