Former Insurance VP to Discuss Medicare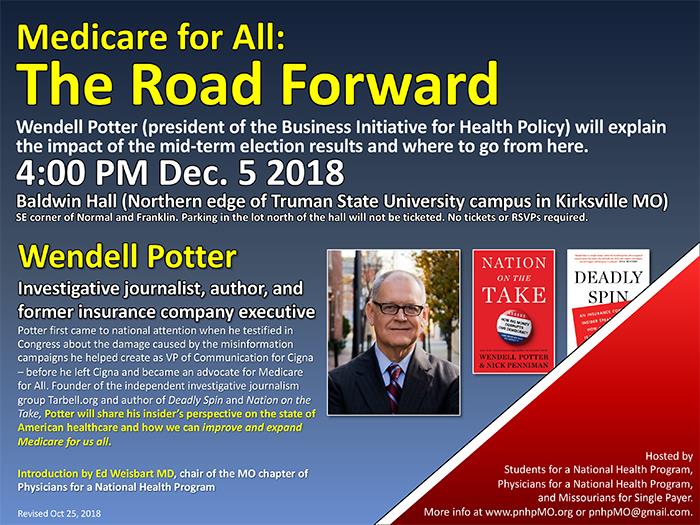 Truman and A.T. Still University will cohost "Medicare for All: The Road Forward" at 4 p.m. Dec. 5 in Baldwin Hall 114.
Wendell Potter, an investigative journalist, author and former insurance company executive, will present the talk. He first came to national attention when he testified to Congress about the damage caused by the misinformation campaigns he helped create as vice president of communication for Cigna. Before leaving Cigna, Potter become an advocate for Medicare for All.
After spending several years at Cigna, Potter had a life-changing moment when he witnessed long lines of uninsured Americans desperately waiting for health care at a county fairground. He realized the damage he had been doing by helping create the misinformation used by the insurance industry. Ultimately, this led him to testify before Congress, become a nationally prominent author and found the investigative journalism group
Tarbell.org
. He will soon be announced as the president of the Business Initiative for Health Policy.
Potter's compelling personal story, understanding of midterm elections and insight about the future of the Medicare for All movement will be discussed.
Hosted by the students for a National Health Program, Physicians for a National Health Program, Missourians for Single Payer and Truman's Economics Department, the event is free and open to the public. For more information, contact
Dr. James Adams
or call 660.665.8008.