McNair Application Period Extended
McNair applications are due Oct. 15. The McNair Program supports and prepares underrepresented students for graduate studies. Paid summer research internships, funds for graduate school visits and conferences, as well as seminars and academic counseling, are just a few of the benefits the program has to offer.
Recruitment is ongoing for new applicants for Pre-McNair (freshmen) and McNair (sophomores and juniors) programs. To learn more about McNair services, attend one of the recruitment events. Snacks will be provided.
McNair Information and Application Work Sessions in Adair House
Sept. 28
5:30-6:30 p.m.
Oct. 4
4:30-5:30 p.m.
Oct. 10
4:30-5:30 p.m.
For more information visit
mcnair.truman.edu
.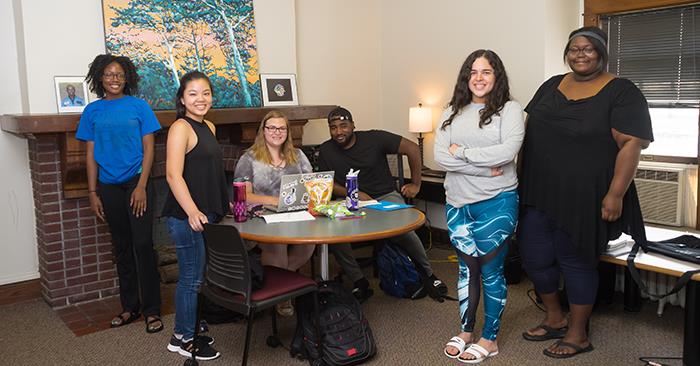 McNair Scholars, from left, Marquita Cooper, Yu Xuan Lin, Sydney Shank, Ray Stewart, Marissa Pina and Monique Maxwell