CML Offers Professional Certificates in French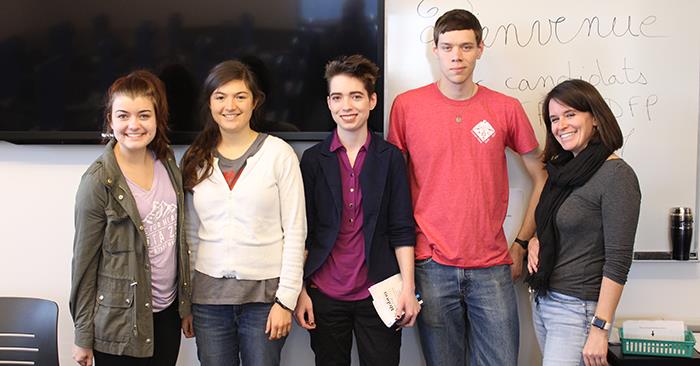 Students (from left) Jonie Welland, Celine Fuch, Ellen Morgan and Michael Wohldmann took the test in December. They are pictured with Audrey Viguier, assistant professor of French.


Since May 2017, the Classical and Modern Languages Department has been offering students the opportunity to earn professional certificates with the Paris Chamber of Commerce.
The certification is aimed at students or professionals wishing to certify their language skills with a diploma. Students can take the test in seven different fields (business, tourism, international relations, law, health, fashion, and science and technics) and at various levels.
These certificates bring students an added value to their professional career and multiply their chances in today's job market. Truman offers the opportunity to take this test once a semester. So far, all 11 students that have participated have passed the test and earned certificates in business, tourism, and science and technics. The next testing session will take place April 28. The deadline for registration is April 13.
For more information on the program
click here
or email
Audrey Viguier
, assistant professor of French.