Group Promotes Bulldog Spirit with T-shirts
U.S. Bank donated $700 to Residence Life for t-shirts to be used to promote Truman Athletics and as giveaways at certain athletic events. This is a collaborative effort between Athletics, Residence Life and U.S. Bank.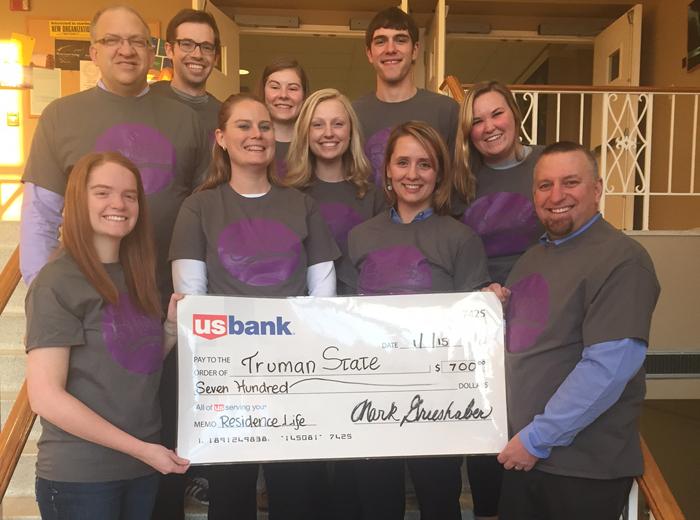 Members of Residence Life professional and student staff who were involved in the t-shirt giveaway project. Front row (all holding check): Becky Wombacher, Mary Nay, Millena Marler and Jeff Jochimsen. Second row: Jessica Rhoades and Alex Kuhn. Third row: Steven Xander and Margo Krause. Top row: Adam Demers and Stephen Burgess.