SMEP Hosts Kettle Corn Fundraiser
Members of the "Students for Middle East Peace" (SMEP) group hosted an all-day fundraising sale of kettle corn Nov. 11 to raise funds for next semester's programming.
The SMEP group hopes to sponsor a "Middle East Film Event" and also a University-wide panel presentation with position papers on controversial Middle East issues.
Although membership in the group is comprised primarily of students who have participated in the summer Middle East Study Abroad course, membership is open to all. For more information, contact Victoria Meeks, president of SMEP, at
vlm567@truman.edu
.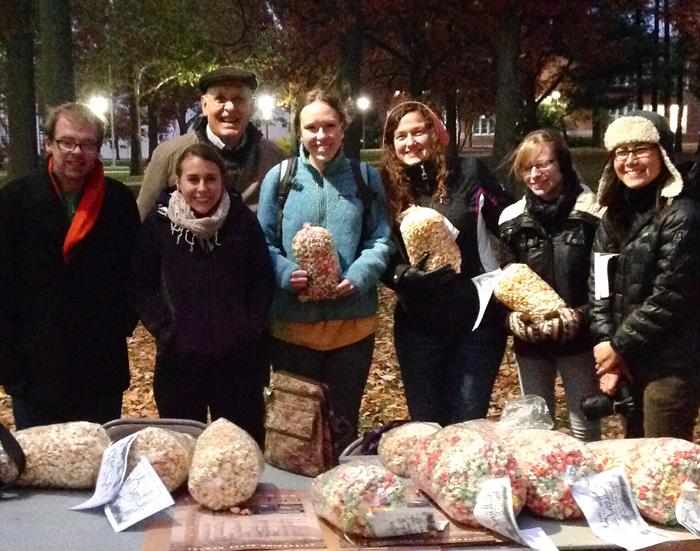 Students sold kettle corn on the Quad to raise money for future programming.