Distinguished Author to Speak at Graduation
Paul L. Gaston, III, Trustees Professor at Kent State University in Ohio, will serve as the May 2013 Commencement speaker.
At Kent State University he teaches graduate seminars in English literature and higher education administration. Gaston is also an influential author and well-known speaker on higher education reform. As one of four authors of "The Degree Qualifications Profile," published by the Lumina Foundation, he has a key role in defining what academic degrees mean in terms of learning outcomes and has worked with more than 50 colleges and universities in adapting the DQP to their needs.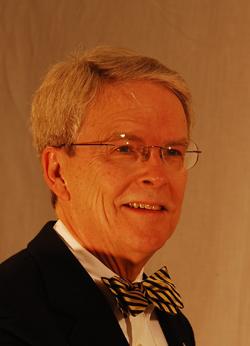 Paul L. Gaston, III


Gaston's newest book, "Higher Education Accreditation: How It's Changing, Why it Must," will be published in October 2013. His three most recent books are "General Education and Liberal Learning," "The Challenge of Bologna: What U.S. Higher Education Has to Learn from Europe and Why It Matters That We Learn It," and "Revising General Education," with Jerry Gaff.
Gaston earned a Bachelors of Arts degree in English from Southeastern Louisiana University and a master's degree and doctoral degree in English from the University of Virginia.
Commencement ceremonies are scheduled for 2 p.m. May 11 at Stokes Stadium.