Hall Named Public Relations Intern
The Truman Public Relations Office has selected Kaitlyn Hall, a senior public communications major and English minor, as intern for the Spring 2013 semester.
Hall is from Rolla, Mo., and a 2009 graduate of Rolla High School. She is the daughter of Richard and Amy Hall.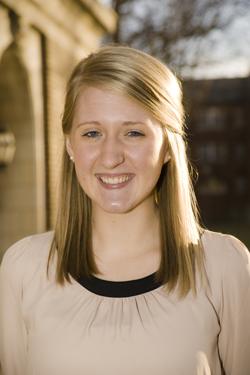 Kaitlyn Hall
As intern for the Public Relations Office, Hall will help write, layout and distribute the University newsletter, Truman Today, on campus and online. She will also assist in planning University events, write press releases and fulfill various office tasks.
Hall serves as the current president of Cardinal Key National Honor Society where she is active in community service projects. She is also a part of the CARE for AIDS promotions committee and a member of Campus Christian Fellowship. She was previously involved with Residence Life as a student advisor.
Hall hopes to pursue a career in non-profit public relations and is excited for the experience she will gain during her internship this semester.