Highlighting 2012 Truman Internships
Senior Jessica Scheetz traveled to New York City to pursue an internship with Parents magazine. As a communication-journalism major, Jessica researched all of her internship opportunities on the website ed2010.com, which is a networking site for those interested in the magazine industry. She acquired more than 15 interviews based off her resume with student media at Truman.

"I haven't had any internship experience prior to this, so my learning experience with Truman media has been crucial and invaluable in my success with Parents," admits Jessica.

During her full-time internship, Jessica's tasks included: blogging, researching story ideas, fact-checking, interviewing celebrities, assisting with photo shoots, assembling articles for the magazine, running regular mail routes, compiling presentations for the executive editor, indexing and archiving previous issues and helping with a special "Best Books of 2012" project. During her 11-week internship, Jessica had the opportunity to assist the editor with organizing a child identity theft story, which earned Jessica a byline within the next few issues.

Cameron Jadali, a senior exercise science (pre-physical therapy) major, traveled to Port-au-Prince, Haiti, to work in a clinic for the non-profit organization Global Therapy Group. His duties at the Haitian clinic included: manual stimulation of muscles, application of pain-relieving electronic stimulation, providing long term exercise prescriptions, cleaning supplies, giving therapeutic massages and recording patient data.

His work experience as a certified personal trainer for two years, along with knowledge learned in exercise science courses, aided him with his work. During physical therapy observation hours in the U.S., laws prohibit non-licensed physical therapists from touching the patients, which can make observation hours somewhat repetitive. This trip to Haiti allowed Cameron to interact with patients in a way not possible in may other settings. His experience has strengthened his resolve to become a physical therapist and will help him in his future endeavors.

Junior exercise science (pre-occupational therapy) major Andrea Boerding, interned with the "Dreams to Reality" program in Cape Town, South Africa. During her six weeks, Andrea worked Monday through Friday at Sunrise Educare in the Capricorn Township. She engaged the classroom of three- and four-year-olds in activities to strengthen their motor skills while teaching simple lessons such as days of the week, colors and emotions. At the end of the day, students received a recreational hour consisting of a dance warm-up and a team building activity, such as soccer. During the afternoons, Andrea would volunteer with the surfing program and the after school pre-teen sports program. Her favorite part of the internship was getting to know the kids.

During her four-month study abroad program in Berlin, Germany, senior Amanda Shetler accepted the opportunity to intern as a member of the Cultural Studies Team. Amanda assisted with marketing and organizing the Master of Arts in International Relations and Cultural Diplomacy program. She also researched certain topics for classroom discussion, such as the use of film as cultural diplomacy. Working 40 hours per week, Amanda helped set up and run the Institute for Cultural Diplomacy (ICD) Annual Academic Conference on Cultural Diplomacy, which hosted a variety of diplomats and academics who spoke on the progress made by cultural diplomacy. Monday night panel discussions, in which all interns gathered to discuss issues relating to culture and diplomacy, offered insight into the many different experiences and backgrounds of her colleagues. Ultimately, the internship served to reiterate exactly what Amanda was striving to gain from her experience abroad: an increased understanding of, and interaction with, new cultures, ideas and people.


Highlights from some Truman Internships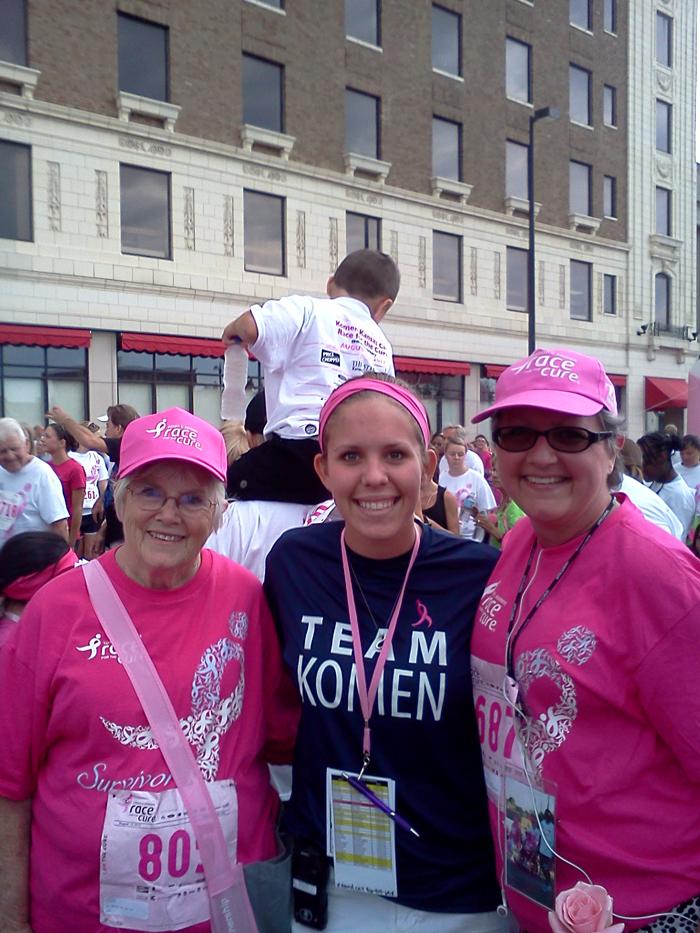 Natalie Gieseke (middle) with mother and daughter breast cancer survivors after they finished their first 5K together. Gieseke was the communications intern for the Greater Kansas City Affiliate of Susan G. Komen for the Cure.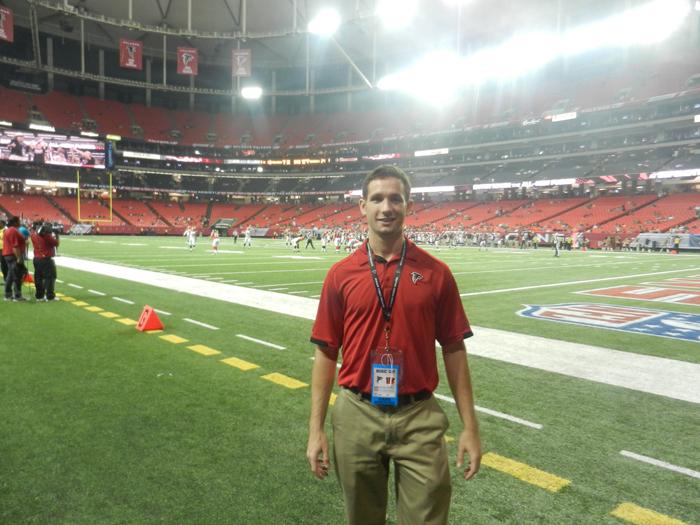 Sam Friedman (above) on the field at the Georgia Dome in Atlanta, Ga.
Friedman was the group ticket sales intern for the Atlanta Falcons
.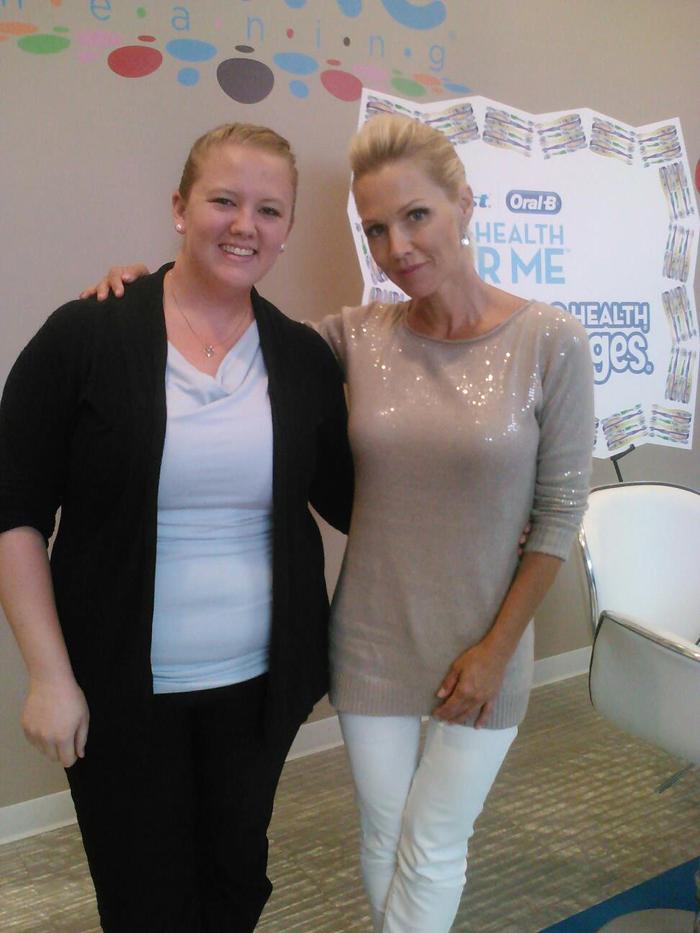 Jessica Scheetz above (left) with actress Jennie Garth and below (left) with television personality Luann de Lesseps. Scheetz was the editorial intern for
Parents
Magazine in New York City.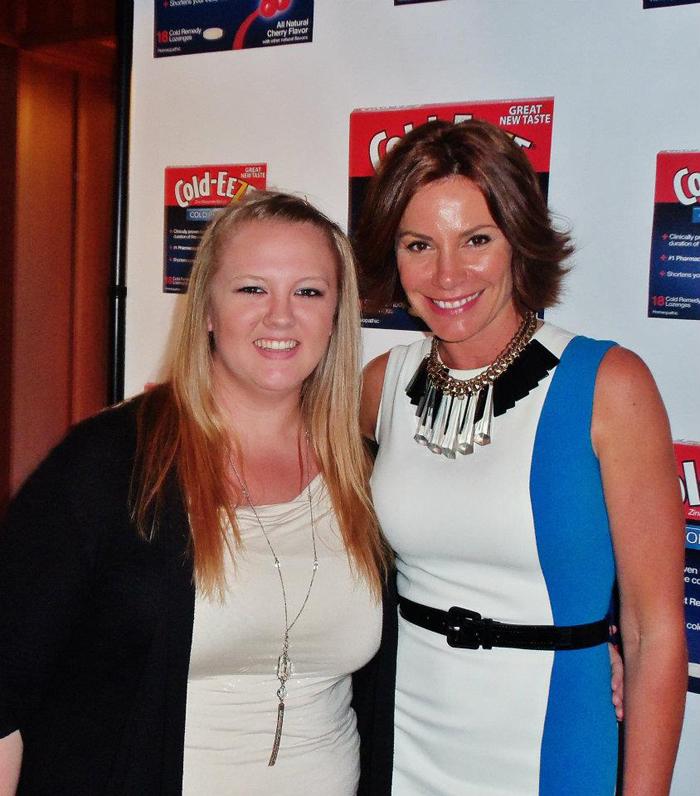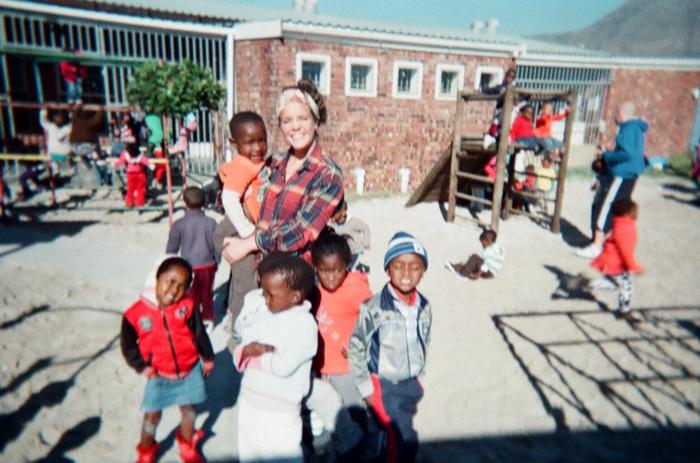 Andrea Boerding with her classroom children at Sunrise Educare in the Capricorn Township.
Boerding interned with Dreams to Reality in Muizenberg, Capetown, South Africa.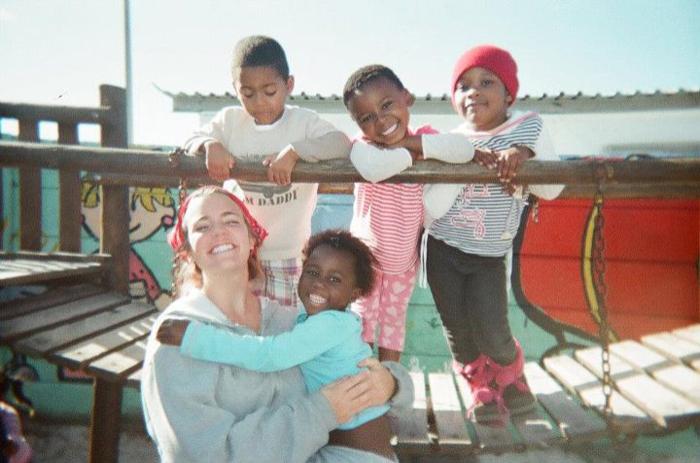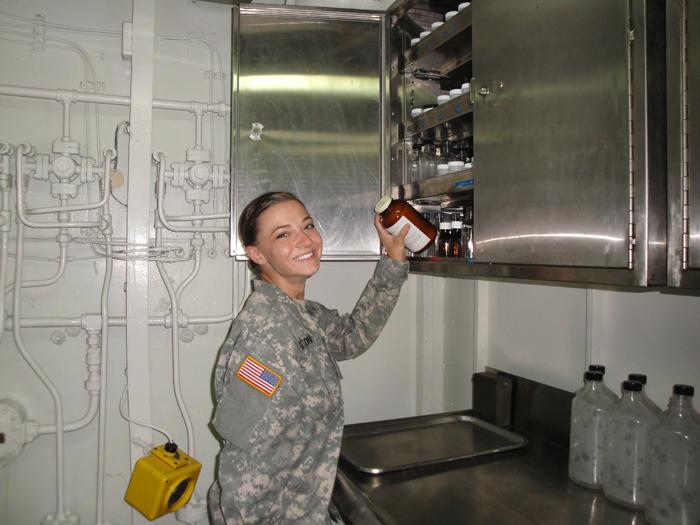 Lucy Polston (above) on a tour of the infirmary on the U.S.S. Missouri in Pearl Harbor. Polston completed the Nurses Summer Training Program through the ROTC at Tripler Army Medical Center in Honolulu, Hawaii
.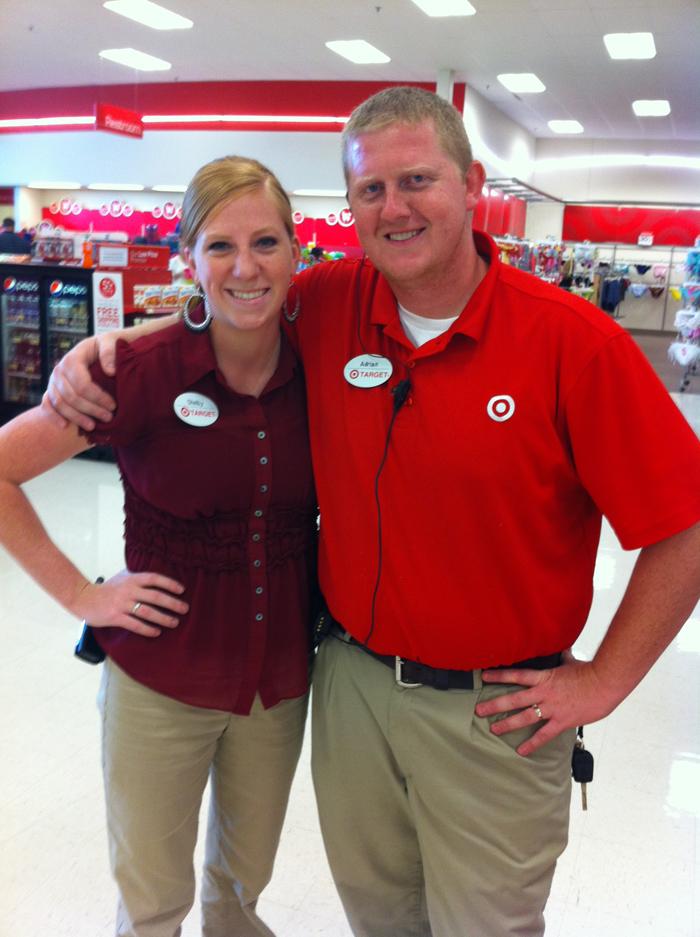 Shelby Wittmeyer (left) with her mentor Adrian Callaghan at the Target store in Belton, Mo.
Wittmeyer was the executive team leader for the logistics department.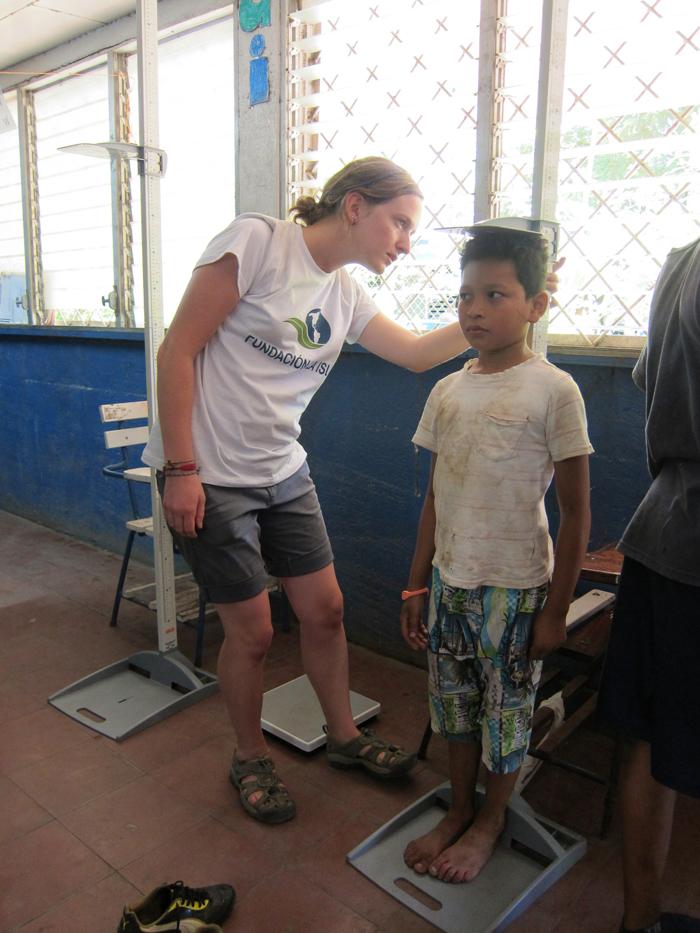 Katie Stark (left) working with a young patient at the clinic in Leon, Nicaragua. Stark interned with the La Isla Foundation for three months.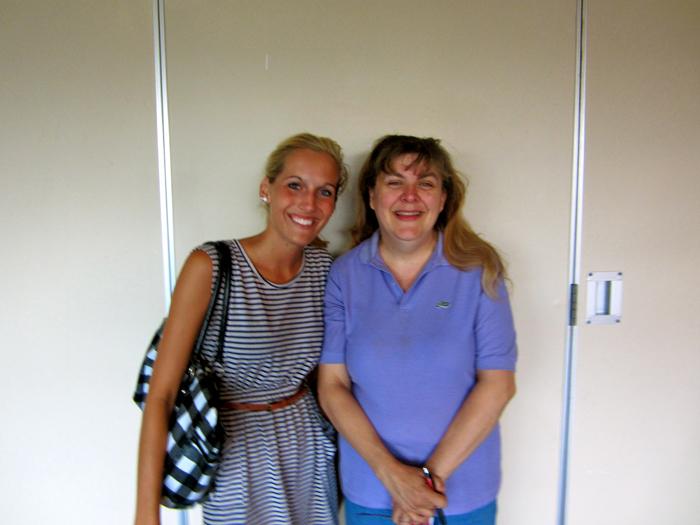 Bethany Williams (left) served as the communication intern for the Salvation Army's Midland Division in St. Louis, Mo. During her summer at the Salvation Army Williams worked closely with individuals who were homeless or recovering from addictions.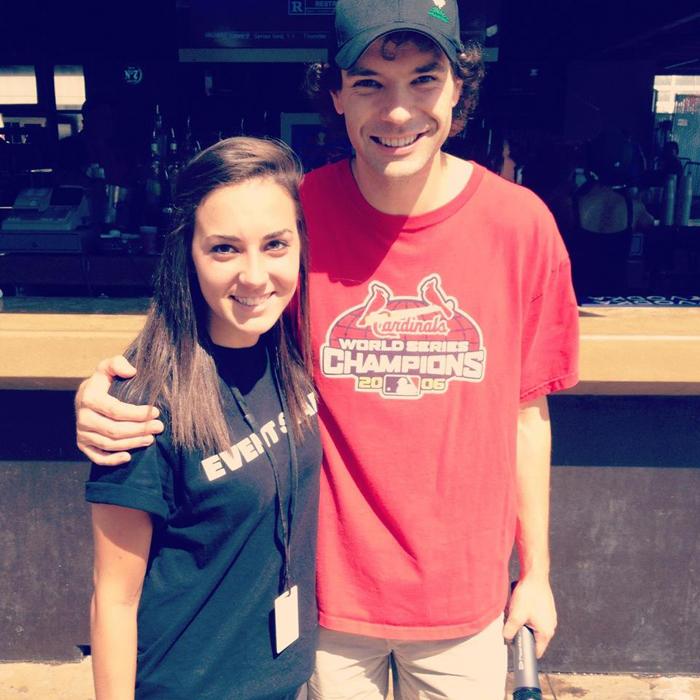 Grace Salerno (left above and middle below) with radio personality Curt Copeland and country music band Little Big Town. Salerno interned with Clear Channel Communications in St. Louis, Mo. this summer.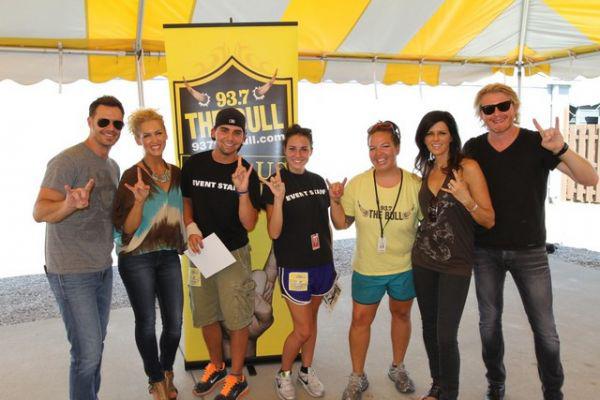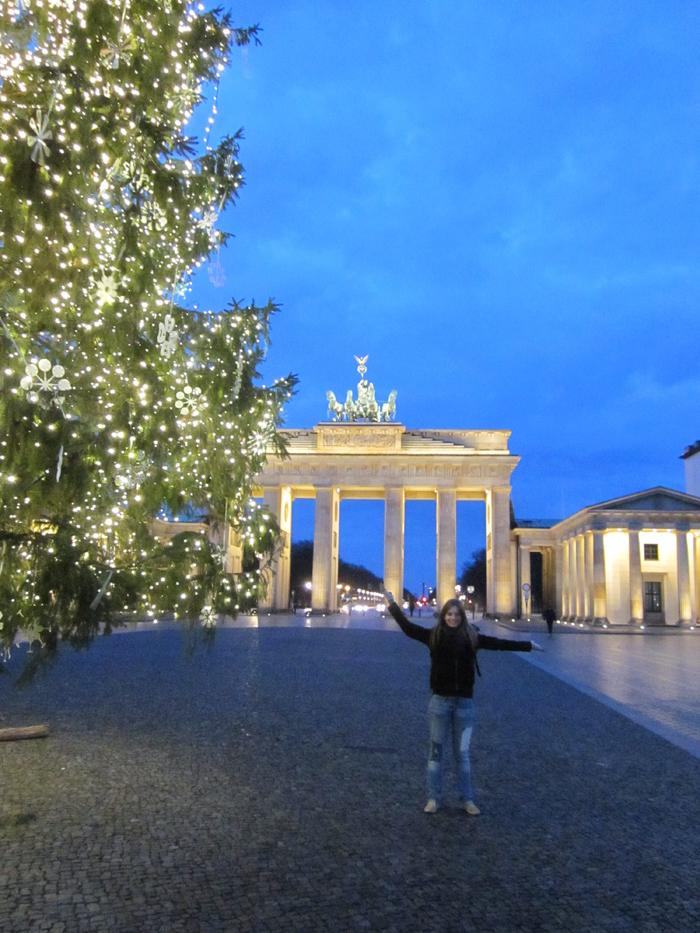 Amanda Shetler (above) in front of the Brandenburg Gate in Berlin, Germany. For one month, Shetler interned at the Institute for Cultural Diplomacy as a member of the "Cultural Studies Team."

Carly Bollinger (left) working a publicity table for Entercom Radio in Kansas City.
Bollinger was the promotions intern for "RockBlock Promotions," 96.5 The Buzz and 98.9 The Rock.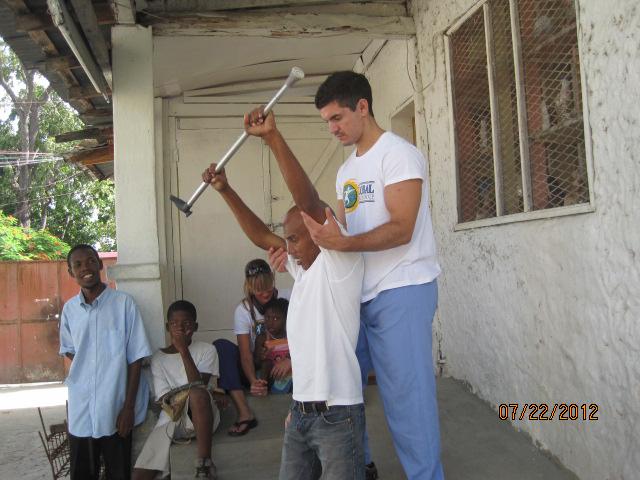 Cameron Jadali (right) works with a patient in the Global Therapy Group clinic. Jadali was an occupational therapist intern in Port-au-Prince, Haiti.


A Sample of 2012 Internships
Alaska Aces
, Anchorage, Alaska
Atlanta Falcons NFL
, Atlanta, Georgia
A.T. Still Museum
, Kirksville
Barnes-Jewish Hospital
, St. Peters, Missouri
Boeing
, St. Louis
Cardinal Glennon Children's Medical Center Foundation
, St. Louis
Career Center
, Truman State University
Clear Channel Communications
, St. Louis
Dreams to Reality
, Muizenberg and Cape Town, South Africa
Edgewood Children's Center
, Webster Groves, Missouri
Entercom "RockBlock Promotions,"
Kansas City, Kansas
Enterprise Rent-A-Car
, St. Louis
Global Therapy Group
, Port-au-Prince, Haiti
Hannibal Regional Hospital
, Hannibal, Missouri
Harry S. Truman Presidential Library
, Independence, Missouri
Harvard University
, Cambridge, Massachusetts
HCP Barbell
, Magnolia, Texas
Institute for Cultural Diplomacy
, Berlin, Germany
Iowa Cubs
, Des Moines, Iowa
Judicial Archives Project
, Missouri State Archives
Kirksville Daily Express
, Kirksville
KMBC-TV/KCWE-TV
, Kansas City, Missouri
K'Nex
, Hatfield, Pennsylvania
La Isla Foundation
, León, Nicaragua
Leadernomics
, Malaysia
Liberty Hospital
, Liberty, Missouri
Mercy Children's Hospital
, Kansas City, Missouri
Missouri Baptist Hospital
, St. Louis
National MS Society Gateway Chapter
, St. Louis
National Rural Electric Cooperative Association
, Arlington, Virginia
New Mission Systems International
, Velingrad, Bulgaria
Opera Theater of St. Louis
, St. Louis
Parents magazine
, New York City
Pentecostal Publishing
, Hazelwood, Missouri
Pinnacle Technical Resources
, Dallas, Texas
Preferred Family Healthcare
, St. Louis
Purina
, St. Louis
Red Cross
, Quincy, Illinois
Ronald E. McNair Summer Research Program
, Kirksville
ROTC Nursing
, Honolulu, Hawaii
Saint Louis magazine
, St. Louis
St. Joseph News-Press
, St. Joseph
Target
, various locations
The Salvation Army Midland Division Headquarters
, St. Louis
The World of Chinese magazine
, Beijing, China
Truman Institute
, Kirksville
Truman State University Press
, Kirksville
Tyson Foods Inc.
, Columbus Junction, Iowa
United States Secret Service Field Office
, St. Louis
Yoga Alliance Certified
, Puerto Rico and New York


This list is only a sample of some of the internships completed by Truman students.
More information regarding internships can be found through the Career Center or individual departments.