SUB Acquires Student Paintings
The Student Union Building recently purchased two student paintings from the Annual Juried Art Show Feb. 28 in the Ophelia Parrish Art Gallery.
The two pieces are "Badlands Triptych" by Antonia Brister, a junior studio art – painting major from Clinton, Mo., and "Kitty in an Abstract World" by Emma Howard, a junior English major and art minor from St. Charles, Mo. These paintings will become part of the Student Union's permanent student art collection.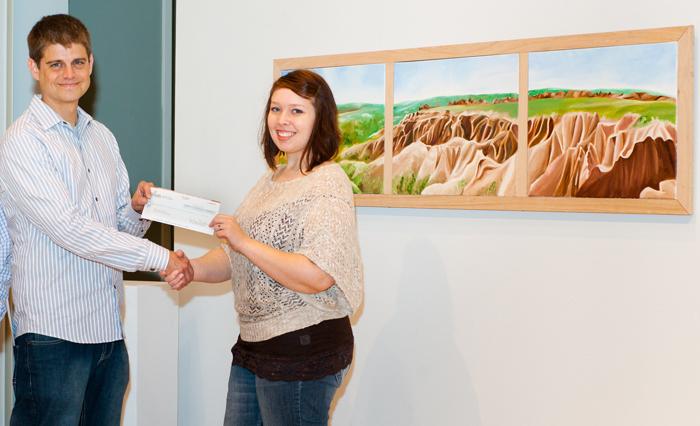 Dave Lusk, Student Union Building director, presents checks to Antonia Brister (above) and Emma Howard (below) for their artwork.