Lyceum Series Continues with "Bus Stop"
The Kohlenberg Lyceum Series resumes at 7:30 p.m. March 3 in Baldwin Auditorium with a performance of "Bus Stop" by the Montana Repertory Theatre.
In this warm and affecting hit comedy, William Inge examines some of the many faces of love. As down-home characters interact in a street corner restaurant during the course of a hilariously turbulent night, extraordinary qualities are revealed in seemingly ordinary people. Frustration, tears and laughter result as characters are forced to confront their own motivation. Romance blossoms and love banishes loneliness.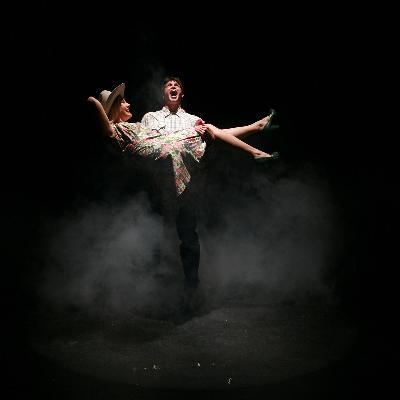 "Bus Stop" as performed by the Montana Repertory Theatre
Tickets are free for students, faculty and staff. Students may pick up their tickets at the Student Activities Board Office in the Student Union Building. Faculty and staff may acquire their tickets at the information desk in the Student Union Building.
General admission tickets for the event cost $7 for all ages and are available at the Truman Cashier's Window in McClain Hall or downtown at Edna Campbells. For additional information, visit
http://lyceum.truman.edu
or contact 785.4016.