Student Author Releases Book of Anonymous Letters from Popular Blog
Alex Boles, Truman junior and published author, will debut her "Unwritten Letters Project" book at a signing hosted by the Truman State University Bookstore from 10 a.m.-2 p.m. Dec. 2 in the Student Union Building.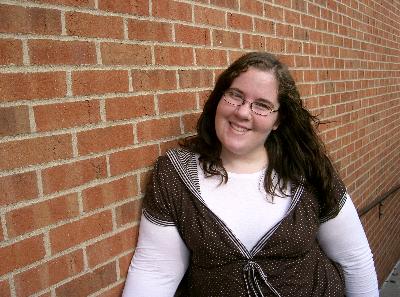 Alex Boles will sign copies of her book, "Unwritten Letters Project," from 10 a.m.-2 p.m. Dec. 2 in the Truman Bookstore.
The book features a compilation of more than 100 letters from the "Unwritten Letters Project" blog created by Boles. The blog serves as a medium for people to post letters anonymously, which provides the freedom to communicate thoughts and feelings otherwise silenced or suppressed.
"I originally decided to start the website to see if anyone besides me used letters as a type of expression to say things they might not necessarily have the courage to say in person or never got the chance to say," Boles said.
Originally created as a class project, the blog's readership and participation have steadily grown. Her site has received more than 36,000 hits since its creation in April of 2009.
Currently, the blog receives more than 200 hits daily and Boles receives more than 15 letter submissions weekly. In addition, the blog boasts more than 1,300 followers on Twitter and Facebook.
Boles said her blog offers more than other comparable sites.
"My blog gives the world a chance to express unlimited emotions in a safe, judgment-free environment. No negative comments are allowed on the site, no one is turned away from submitting a letter, and submissions aren't confined to a postcard or a word count," Boles said. "It's your words, your voice, your time."
For further information, check out Boles' blog at
http://www.unwrittenlettersproject.com
.