Foundation Honors Truman Supporters
Honorees at this year's Truman State University Foundation Banquet include an alumni couple affiliated with the University for more than 60 years, a former student who contributed the largest gift in school history and a philanthropic organization that is a major donor to the Early Literacy Lab.
This year's Banquet is scheduled to begin at 5:30 p.m. April 4 and will take place in the Student Union Building Georgian Room.
Dean and Amy Rosebery will be honored with the 2009 President's Leadership Award.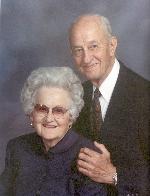 Dean and Amy Rosebery

The award, which originated in 1998, honors select Truman alumni and friends for meritorious service through gifts of volunteerism, expertise and financial resources.
In addition to being an alumnus of the University, Dean was a long-time biology professor and head of the Division of Science. He received his B.S.E. in biology from Northeast Missouri State Teachers College in 1941 and then attended graduate school at Virginia Tech for one year.
During World War II, Dean was a Naval lieutenant on a Destroyer Escort and spent most of his time in the North Atlantic. After his service, he returned to Virginia Tech and received this Ph.D. in aquatic zoology. Following his work as the assistant chief of the Division of Fish for the Virginia Commission of Game and Inland Fisheries, he began his career at Truman in 1953.
Aside from teaching the general education course "Man and the Scientific World" and serving as head of the Division of Science, he taught additional courses in biology. During many summers, he was the director of Institutes for the Teachers of Science, with funding of about $900,000 from the National Science Foundation. He is a fellow of the American Association for the Advancement of Science and served as president of the National Association of Academies of Science.
Dean retired in 1985 as professor emeritus of biology and head emeritus of the Division of Science.
Amy graduated from the University as valedictorian of her class in 1943 with a B.A. and B.S.E. in English. She later received her M.A. degree from Columbia University in New York in 1949.
She taught speech at the Kirksville Junior High School in 1945, and from 1946-48, she taught English at Blacksburg Virginia High School. During her undergraduate days at Truman, she was active in Alpha Sigma Alpha, Cardinal Key, Alpha Phi Sigma, Pi Kappa Delta and was a member of the Debate Team.
Dean and Amy maintain active involvement with the University, especially with alumni events, Lyceum programs and the John R. Kirk Society. Dean also served as committee chairman to raise funds for the Kohlenberg Lyceum Program and Magruder Hall, the University's science facility. The couple served as Grand Marshals for Truman's Homecoming 2007 parade, and they have established two endowed scholarship funds at Truman.
The Roseberys have two children, who also attended the University, J. Frank Rosebery ('74) and Margaret McKinney ('76), as well as four grandchildren.
The second President's Leadership Award will be given posthumously to Lyle Ingraham, who passed away in 2005, but through his estate he left the University a $3.44 million dollar gift, the largest in school history.
A native of Green Castle, Mo., Ingraham graduated from Browning High School in 1923. He subsequently attended the University when it was known as Kirksville Normal School. Ingraham worked as a school teacher in Sullivan County and later enrolled at Chillicothe Business College before beginning a lengthy career in the community banking industry at Citizens Savings Bank in Browning. He served as the bank's president and chief executive officer in addition to managing insurance, farming and cattle enterprises. He retired in 1976 and moved to Kansas City, Mo. Ingraham passed away July 3, 2005, at the age of 99.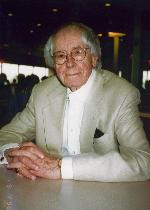 Lyle Ingraham
The Lyle Ingraham Scholarship Fund is designed to assist students with financial need to attain a Truman State University education. The program is designed to provide more than $125,000 in scholarship resources each year. According to scholarship guidelines, the maximum annual award per student is $4,000, with at least 30 students benefiting from the fund annually. Since 2006, nearly $400,000 has been awarded to 177 students under the Ingraham Scholarship Fund.
RiteCare Valley of Columbia, Mo., will be this year's recipient of the Distinguished Corporation/Foundation Award based on its continuing partnership with the Communication Disorders program at Truman.
Established in 2006, the award recognizes corporations, foundations and organizations for exemplary support to the University and its students.
An affiliate of the Scottish Rite, a national Masonic organization, RiteCare Valley's mission is to aid and assist children with learning and communication disorders. In 2003, Truman and RiteCare Valley agreed to co-found and support the RiteCare-Communication Disorders Early Literacy Lab to prevent literacy problems in children who are at high risk. Truman faculty members and students provide their services at the Early Literacy Lab, while RiteCare provides funds for materials, training and other program expenses.
This spring, RiteCare Valley contributed $100,000 to create an endowment that will provide a permanent resource to benefit the Early Literacy Lab. Annual earnings from the endowment, entitled the Columbia Valley Scottish Rite Childhood Communications Endowment Fund, will be used to provide state-of-the-art tests, therapy materials, computers and software to aid in the evaluation and treatment of clients. It may also be used to support student research, continuing education and other related activities in the area of literacy.
The RiteCare-Communication Disorders Early Literacy Lab is one of 178 clinics, centers and specialty programs supported by the Scottish Rite throughout the country. Located in Barnett Hall, the Early Literacy Lab is one aspect of Truman's Speech and Hearing Clinic. Approximately 1,000 residents of all ages, from within a 100-mile radius of Kirksville, visit the Speech and Hearing Clinic each year to receive diagnostic and treatment services at no cost.