Kohlenberg Lyceum Series Presents "The Mikado," Feb. 24 in Baldwin Auditorium
The 2008-2009 season of Truman's Kohlenberg Lyceum Series continues with "The Mikado," one of Gilbert and Sullivan's most successful comic operas, at 7:30 p.m. Feb. 24 in Baldwin Hall Auditorium.
The two-act production is set in Japan, and focuses on a young man named Nanki-Poo and his love for the beautiful Yum-Yum, who is engaged to Ko-Ko.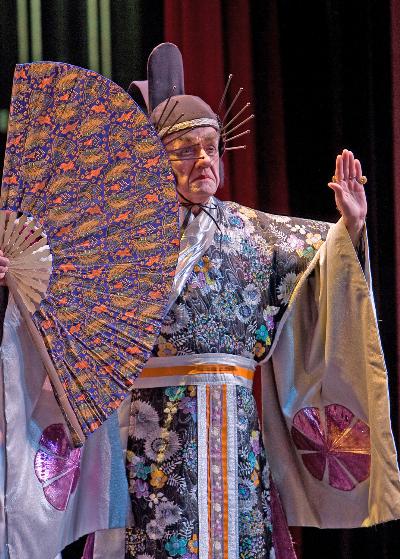 "The Mikado"
Originally created by the British duo of W.S. Gilbert and Arthur Sullivan as a satire of politics and institutions in their home country. The Mikado utilizes the theme of death for comic effect.
After opening in London in 1885, the Mikado ran for 672 performances in the Savoy Theatre. Since that time it has been translated into numerous languages and become one of the most frequently played musical pieces in history.
Opera A La Carte, a professional performance company specializing exclusively in the works of Gilbert and Sullivan, will bring the production to life.
In addition to full-time art and music directors, the company tours with its own chorus and orchestra, as well as its principal performers.
Lyceum tickets are free for all Truman students, faculty and staff. Starting Feb. 17, students may pick up their tickets from 9:30 a.m.-3:30 p.m. Monday through Friday at the Student Activities Board office in the Student Union Building. Faculty and staff may pick up their tickets from 8:30 a.m.-8 p.m. Monday through Friday at the information desk in the Student Union Building. General admission tickets will be on sale at Edna Campbell's and the Truman Business Office, McClain Hall 105, for the costs of $7 for adults and $4 for those 18 and under.
For more information go online to
http://lyceum.truman.edu
.