Education Event Seeks to Inspire Future Teachers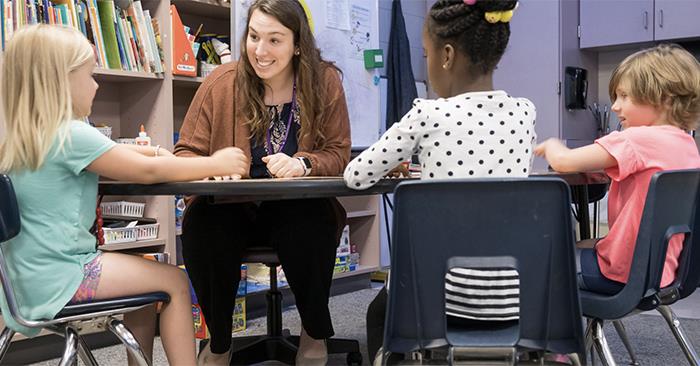 The Truman Education Department is hosting a conference for students in grades 7-12 interested in becoming a teacher.
The "Teachers Matter: Become One" education conference will take place from 10 a.m.-2 p.m. Oct. 21 on the Truman campus. University President Sue Thomas will be on hand to welcome the visiting students. There will also be presentations by educators from area schools promoting what they do and why they enjoy their chosen career path.
James Young, the 2022 Missouri Teacher of the Year, will give the keynote address. He taught musical theatre, vocal music and guitar at the Johnson-Wabash 6th Grade Center in the Ferguson-Florissant School District. Young spent most of his 14-year career in the Ferguson-Florissant School District. He also taught middle school band, music appreciation and general music. Before starting as a teacher in his hometown, Young served in the United States Army where he joined the U.S. Army Chorus during his tour in South Korea.
Truman offers 15 areas of programs where future educators can earn their initial certification before graduating with a Master of Arts in Education degree. The University also offers add-on certification in three other areas, including the recently introduced gifted education program, which can be completed entirely online. Details about the Education Department can be found at
truman.edu/majors-programs/academic-departments/about-the-education-department
.
For more information about the "Teachers Matter: Become One" education conference, contact the Education Department at 660.785.4386. Registration is still open and can be completed online
here
.