Student Parking Registration Still Open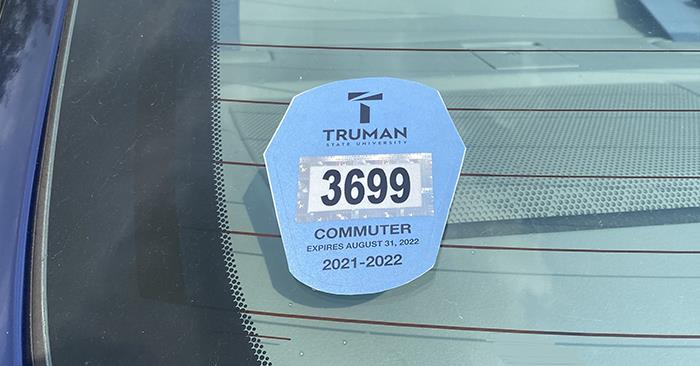 Application for student parking decals must be completed online via TruView. To register a vehicle:
Log in to TruView
Scroll down to View & Update My Personal Information
Click Register My Vehicle/Bicycle
Verify the local Kirksville address and phone information.
Complete the vehicle registration – license plate information is REQUIRED
Parking Services will process the parking decal request. Student accounts will be charged $130 for a resident pass or $50 for a park-and-save pass. Decals may be picked up two business days after online registration. A Truman ID is required to pick up a decal. Registration is not complete until the decal is adhered to the vehicle.
Parking Services Office is located in the General Services Building 100, building 22 on the
campus map
. They are open 8 a.m.-4 p.m. Monday through Friday. For more information, contact Parking Services at 660.785.7400.