Kohlenberg Lyceum Series Presents "The Nutcracker"
Kohlenberg Lyceum Series Presents "The Nutcracker"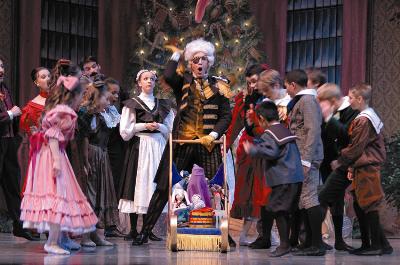 Performed by the Minnesota Ballet

7:30 p.m. • Dec. 4
Baldwin Auditorium
Tickets are no longer available for this performance.
The University requests that all patrons be seated five minutes prior to the performance. The University reserves the right to fill all seats, reserved and general admission, five minutes before the time of performance stated on the ticket. No refunds will be given.
For more information, call 785.4016 or visit
http://lyceum.truman.edu
.